The magic of fall is in the air, the time of year when shorter days and cooler nights spark the imagination and stimulate feelings of nostalgia and comfort. Here in Rutherford county nestled in the Blue Ridge Foothills, you can discover the brilliance of this season in a variety of different ways. Experience everything from relaxing boat tours and scenic drives to small-town festivals, and awe-inspiring 75-mile views found only atop Chimney Rock at Chimney Rock State Park, a 'must include' leaf-peeping destination.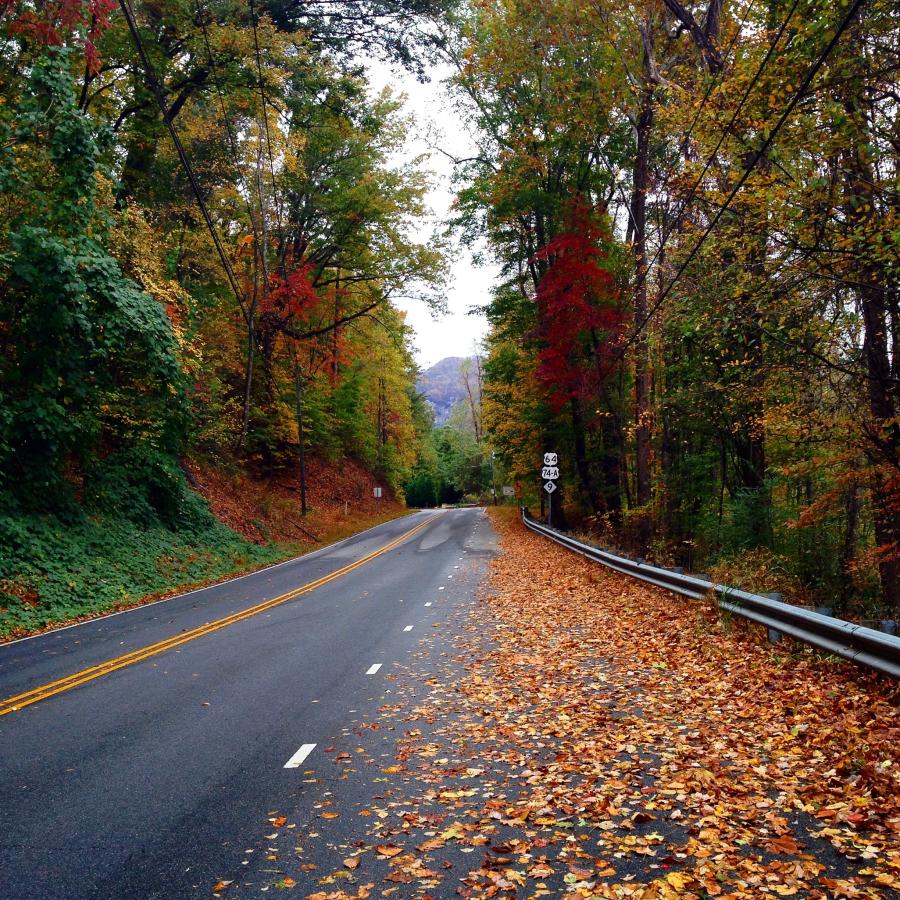 Driving Tours
There's more than one way to enjoy an afternoon drive in autumn. Meander through classic small-town main streets, scenic back roads, and mesmerizing vistas. Revel in celebrated history, local treasures, and of course our authentic Southern hospitality. Throughout the area, you'll find orchards, pumpkin patches, harvest festivals, and even scarecrow contests. Follow the Cherry Bounce trail to experience tree-lined country roads that wind through rolling pastures surrounded by distant mountains ablaze in full autumn dress. Drive the Gold Fever Tour that runs between Rutherfordton's Bechtler House and the Thermal City Gold Mine in Union Mills. You'll discover historic sites, rustic barns, log cabins, and unique boutiques and restaurants that make up the vibrant fabric of the North Carolina foothills communities.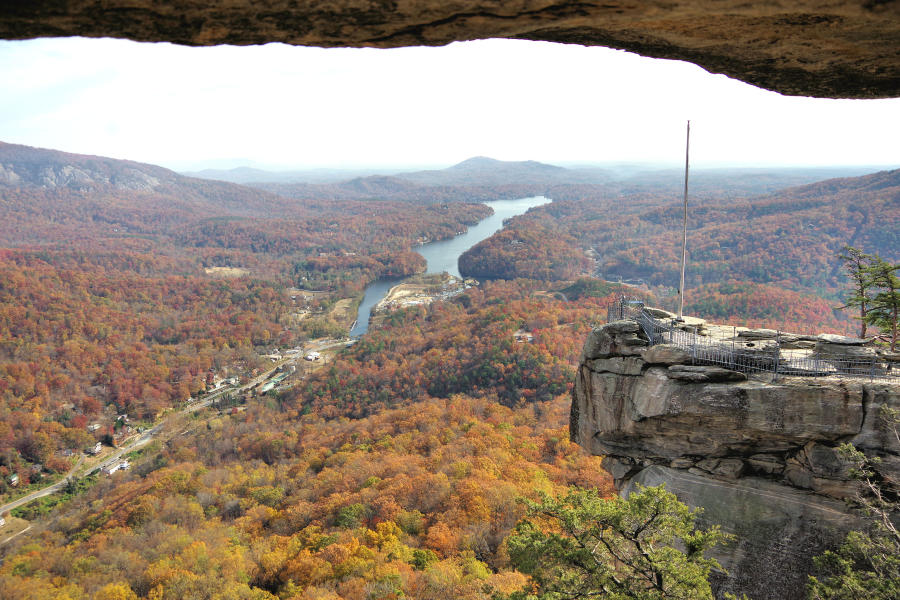 Chimney Rock at Chimney Rock State Park
A visit to Chimney Rock State Park is at the top of our list if you're looking to maximize your potential for viewing fall color. Hike one of the park's multiple trail options and immerse yourself in the beauty of nature at its most artistic. The incredible views of fall color as seen from the many ridge-top forests and cliffs will truly take your breath away. For those who want the spectacular view without the 838 step exertion, the park has an elevator that travels from the parking lot all the way up to the Sky Lounge at the top of the rock. Either way, it's worth every memorable moment.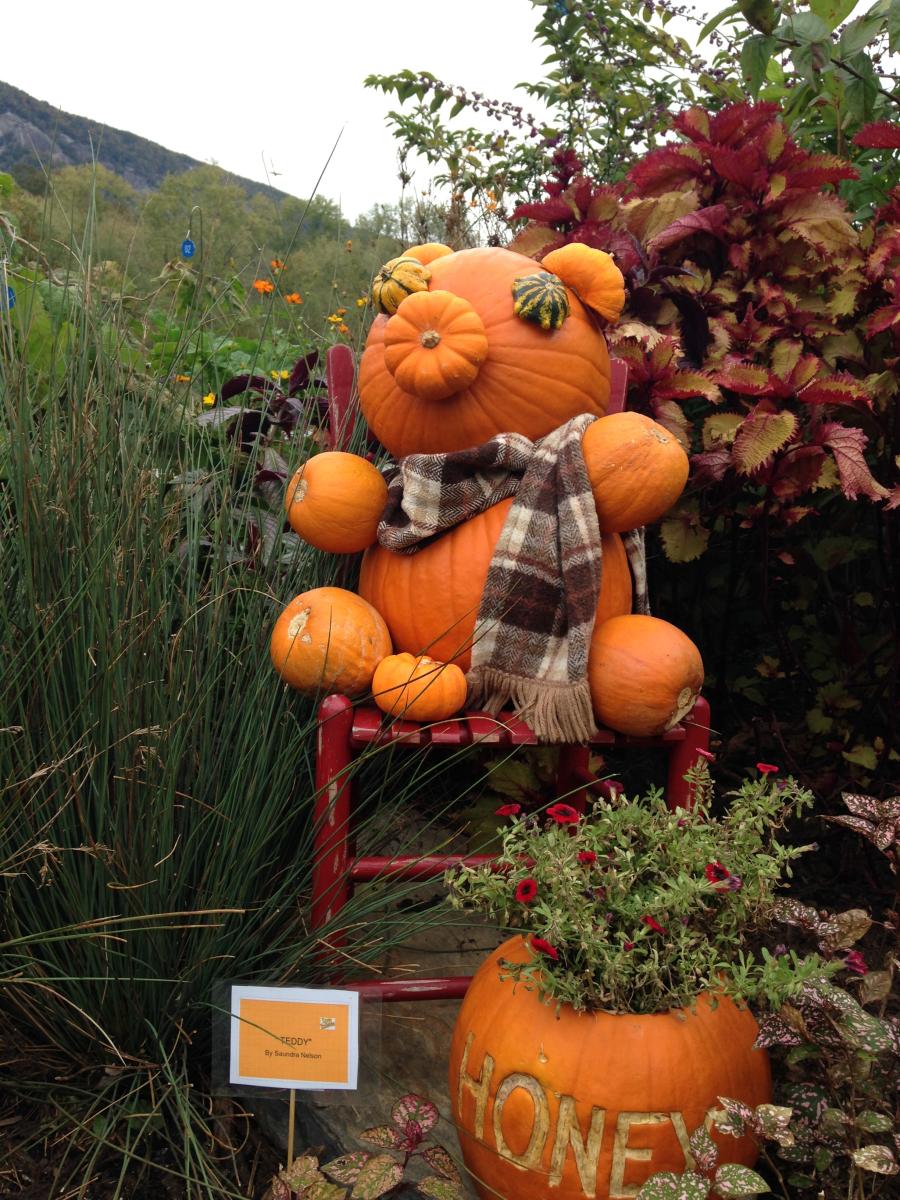 The only thing better than seeing the beauty of fall leaves in the mountaintops is experiencing it up close at the Lake Lure Flowering Bridge. This unique attraction is an experience that's literally part garden and part whimsical pedestrian path. The historic 1925 Rocky Broad River bridge was converted to a walkway after being closed to traffic in 2011. It joins the towns of Lake Lure and Chimney Rock Village in a multisensory, mini-journey through 15 eye-popping, nose-tingling stops. You'll be awestruck by the more than 700 plant varieties that flourish in raised beds and planters; which are made all-the-more fascinating by the interplay of local art along the way, and their sensory garden that's truly a scent-sory experience like no other!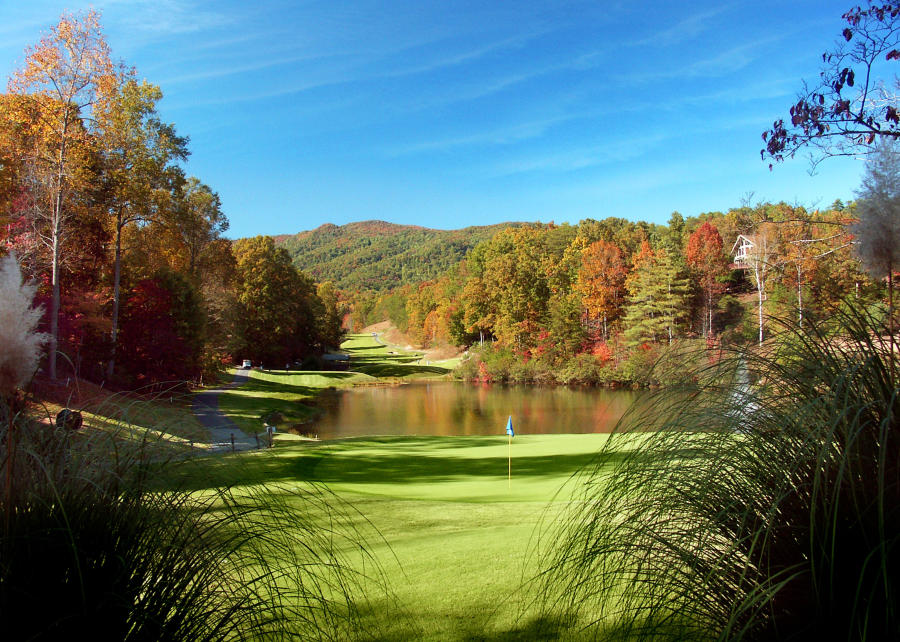 Golf
There's never a bad time to play golf in Lake Lure and the Blue Ridge Foothills, and there are plenty of great courses to choose from. But ask any seasoned North Carolina golfer and they will tell you that fall is their favorite time of year to tee it up in the Western North Carolina Mountains. Between the cooler temperatures and fall foliage, the atmosphere is just right for hitting the links. From 9-hole picturesque courses to 18-hole spectacular view challenges - check out our list of great courses to play while you're here.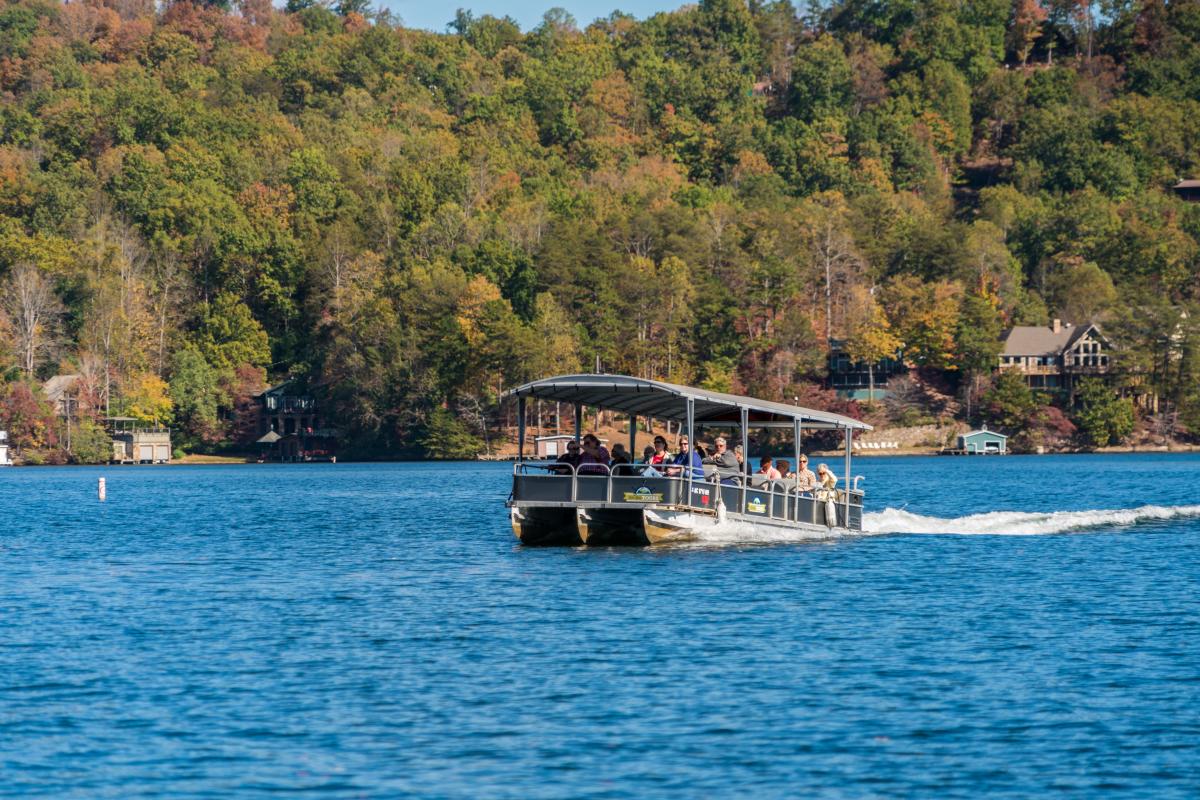 Boat Tours
A beautiful way to see foothills fall color is by boat. No matter whether you sit back and enjoy a guided tour while taking in miles of fall foliage along the heavily wooded shoreline, or relax and revel in the lakeside beauty on a lunch or dinner cruise; boat tours on Lake Lure are definitely on our shortlist for favorite ways to enjoy the allure of autumn. Chartered fishing tours are also a great option for staying active while taking in the autumn sights. Either way, the experience of being enveloped in the granite cliffs and undisturbed forest of Hickory Nut Gorge while on Lake Lure will take your breath away.
Historic Small Towns
When people envision an idyllic Western North Carolina small town – historic inns, flourishing shops, corner cafes, striking mountain vistas, cold mountain streams, genuine hospitality, and farm-to-table fresh food - they envision Rutherford county and the Blue Ridge Foothills. Each of our small towns is close enough to the other that exploring many of them during a weekend fall getaway is easier than you may think. From quaint, bustling main streets to striking cliffs and miles of rolling countryside, you can't help but be immersed in the region's unique and captivating small-town culture.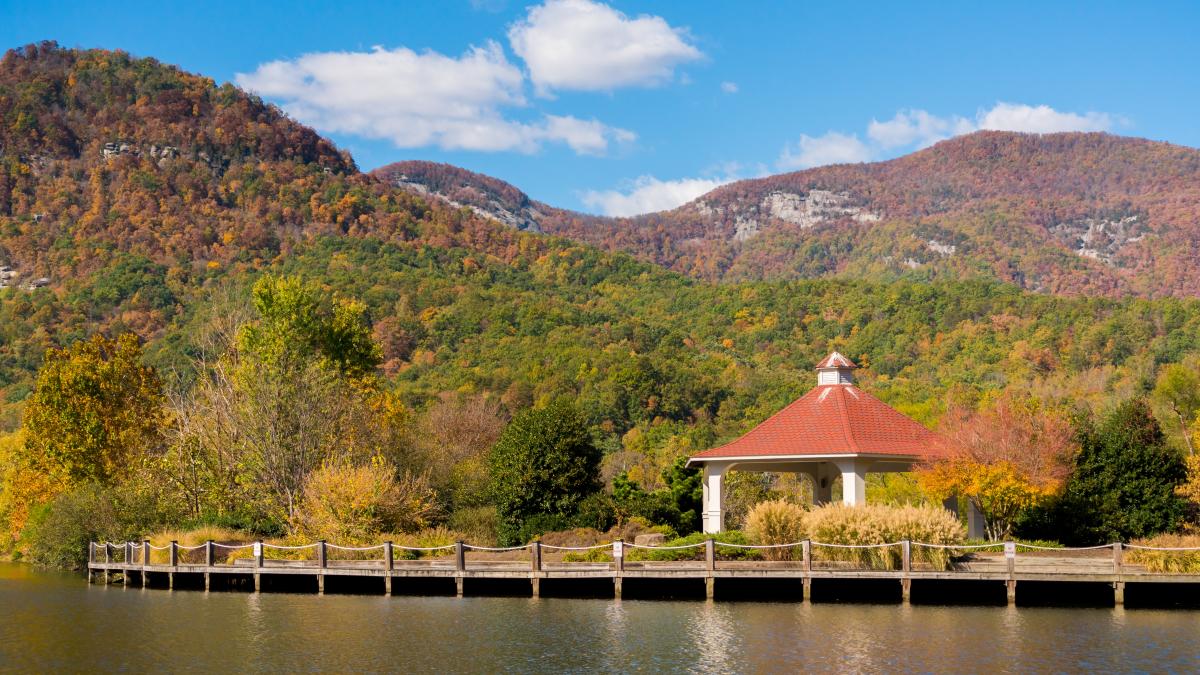 Trails and Local Parks
Emerson once said that "it's not the destination, it's the journey." Nothing could be truer when you're traversing through nature's autumn artistry in one of our local parks or trails. Buffalo Creek Park is 1,527 acres of hiking and biking trails through Lake Lure and Hickory Nut Gorge, and its Weed Patch Mountain trail links to Chimney Rock State Park at the breathtaking Eagle Rock. The Rocky Broad River Walk is an easy 0.3-mile trail through the Village of Chimney Rock along the banks of the Rocky Broad River, and the Thermal Belt Rail Trail is a converted railroad track line that links the towns of Spindale and Rutherfordton, Forest City. This 13.58-mile trek is perfect for walking, biking, hiking, or running, and there are no shortages of stopping spots to enjoy the scenic views.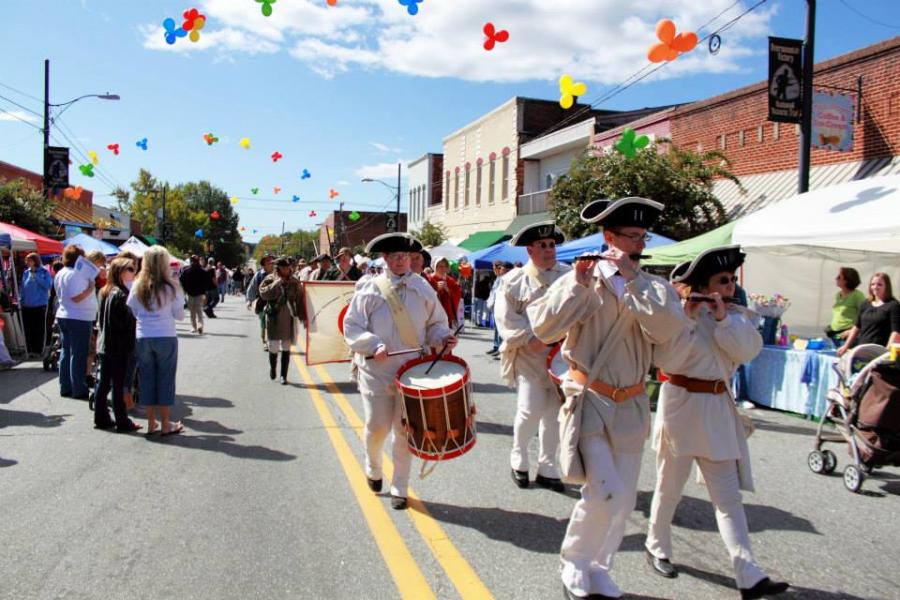 Fall Festivals
As if on cue with the turning of the leaves, fall ushers in a whole host of harvest and arts festivals, providing unique cultural opportunities to enjoy the crisp weather. The Hilltop Fall Festival in Rutherfordton is a time-honored tradition that kicks off with the always exciting, "Race for the Gold" Soapbox Derby. Cheer on your favorite contenders as they race down Main Street in a custom-built soapbox. Looking to take home some local art? Look no further than the Lake Lure Arts & Crafts Festival in late October. This decades-old semi-annual event features top artisans and crafters from across the region to showcase their talents and hand-crafted treasures. Chimney Rock's monthly Naturalist Niche guided hikes are even more scenically spectacular during the season of autumn, and the park's monthly smartphone photography classes will have you walking away with incredible photos of the color-filled views that you learned to take yourself.
Relishing the autumn leaf color isn't difficult, and it doesn't even require major planning. Follow the lead of the many photographers and leaf-peepers who flock to the area during this time of year; take a scenic drive, park the car and go exploring. From boats and cliffs to drives and hikes, you might be surprised at the incredibly scenic experiences you'll find. There's no question about it; the beauty of autumn is a feast for the senses in the foothills of North Carolina.