Make visiting Lake Lure & the Blue Ridge Foothills in 2018 one of your New Year's Resolutions. These buzzworthy moments from 2017 are just a taste of what lies ahead in 2018. Don't miss out this year. Plan your visit now and feel accomplished for already marking a "MUST DO" off your list!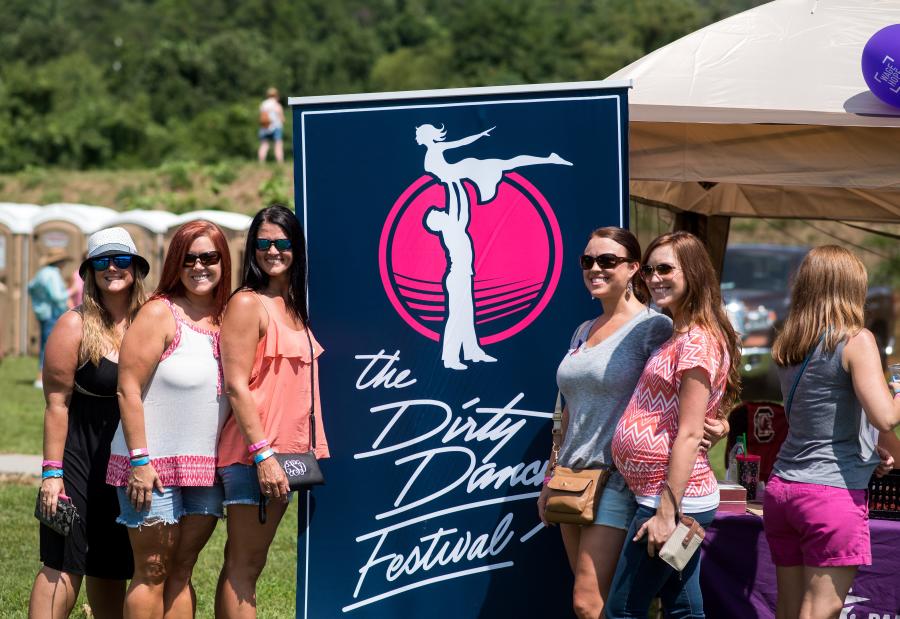 1. Dirty Dancing Festival
In 2017 this popular festival celebrated the 30th anniversary of the iconic movie we all know and love. Events throughout the weekend paid homage to all of our favorite scenes with events such as; Kellerman's Talent Show; 'I Carried a Watermelon' Races, dance lessons and of course. the unforgettable Lake Lift. It may have been 30 years since Dirty Dancing called beautiful Lake Lure home, but you can still have the Time of Your Life exploring the area all year round!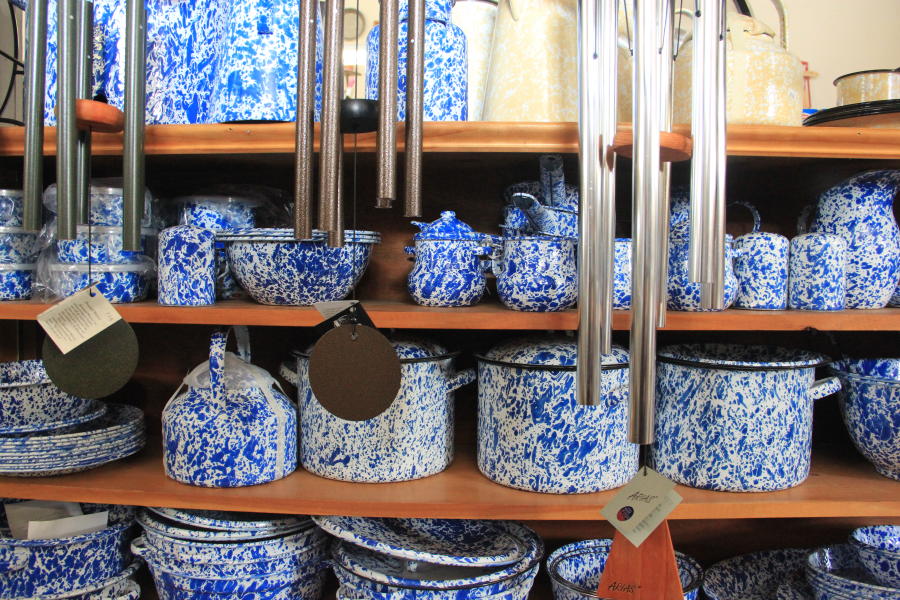 2. "100 Family Businesses that Built NC"
Washburn's General Store was featured in Our State Magazine as the definitive family business. Washburn's is legendary in North Carolina as they are a 5th generation, family-owned and operated business that transports visitors into a simpler era in our nation's history. Enjoy homemade jams and jellies, old-fashioned candy, and a mix of all things local. Washburn's just happens to be located on one of our historic driving tours the Cherry Bounce Trail.  Make a day of exploring this gem as well as others along the trail.

3. And the award goes to...
Lake Lure has often been called one of the most scenic mountain getaways in Western North Carolina, and it continued to receive those accolades in 2017. Special kudos attributed to Lake Lure include:
"America's Best Lakes" by USA Today
"The South's Best Swimming Holes" by Southern Living
"Lake Lure Jade Jewel of the West" by Our State Magazine
"Best Lake Mountain Getaway" by Best of
"15 of the Clearest Bodies of Water in North America" by Country Living Magazine
"Top 10 Lake Towns in America" by Realtor.com

4. A Year of Anniversaries
It was a year of celebration for Rutherford County as one of Western North Carolina's most historic areas honored a long list of notable milestones:
230 Years - The Town of Rutherfordton
125 Years - The Esmeralda Inn
90 Years - The 1927 Lake Lure Inn, The Town of Lake Lure & the Lake Lure Hydroelectric Dam
30 Years - The filming of the movie "Dirty Dancing."
25 Years - Bubba O'Leary's General Store & Outfitters
10 Years - Chimney Rock at Chimney Rock State Park Celebrates its 10th year as an official North Carolina State Park. Prior to that, the park was privately owned for over 100 years by the Morse family
Download the full story feature about these historic places and anniversaries.

5. Groundbreaking Hot Spots
This was a year of growth for new attractions and outdoor adventures across Lake Lure and the Blue Ridge Foothills.
Riverside Event Center in Lake Lure, debuted its new wedding and events venue against the lovely backdrop of the Rocky Broad River.
Purple Martin Greenway - Rutherfordton's first natural trail system doubled in size and will double again before the end of the year with continued growth planned in 2018.
As an experience in art, history and natural beauty all rolled into one, the new Art Mural Trail goes from one end of Rutherford County to the other and highlights both and newly created murals, including several featured on the Appalachian Mural Trail.

Click here for the top 5 attractions worth the trip in 2018

6. International cuisine in Small Town America? 
With conservative prices you won't find in a big city, you can afford to treat your palette to a diverse set of global dining experiences. Check out the new crop of restaurants that opened or expanded in 2017:
Spin City Corner Café (American Bistro) opened on Main Street in downtown Spindale
El Michoacan Mexican Restaurant in downtown Forest City
Moe's BBQ, Main Street, Forest City
Popcorn Plus, Main Street, Forest City
Victory Kitchen & Restaurant opened in Lake Lure near Rumbling Bald Resort
Legends on the Lake Restaurant & Sports Lounge at Rumbling Bald Resort
Nachitos Mexican Restaurant & Bar, Main Street, Chimney Rock Village
Hickory Nut Gorge Brewery, Memorial Highway. Chimney Rock Village
Bee Happy Eats & Sweets, Main Street, downtown Rutherfordton
Jesse James Railroad Express, Railroad Avenue in Rutherfordton
The Olive Tree Greek Restaurant, new bar & lounge. Central St., Rutherfordton.
Twisted Pear Bottle Shop, Tap Room & Gift Store, in Rutherfordton on Main Street.

7. A Story Worth Telling
Between December 2016 and September 2017, the small towns of Forest City, Rutherfordton, Lake Lure and Chimney Rock were all featured as  a "Hometown Spotlight" on the CBS Affiliate, WSPA Channel 7 out of Spartanburg, SC. You can view the footage from the segments on their YouTube channel and discover why they kept coming back for more, and why you will want to do the same.

8. Skyline Trail at Chimney Rock State Park
After more than nine years of being closed, the famous Skyline Trail reopened to the public delivering above and beyond expectations. Midway along the trail, hikers will encounter Peregrine's Point, an overlook where visitors can have a picnic and enjoy amazing views of Exclamation Point and Lake Lure. From there, journey to the end of the trail where cascades tumble over the mountainside to form 404-foot Hickory Nut Falls.

9. The FEI World Equestrian Games™
Held every four years in the middle of the Olympic cycle, this is one of the biggest events on the global sporting calendar, combining eight equestrian World Championship caliber events in a pre-determined location, which happens to be less than 15 minutes from Rutherfordton, Forest City, and Lake Lure. Find out more information about this event by visiting our dedicated event page.

10. If You Build It, They Will Come
That's the conviction and commitment from Rutherford County's tourism leaders as they announced major plans for attractions and tourism facing assets throughout the county in 2018.
Whew, that is a lot to pack in for one amazing year. 2018 is shaping up to be just as grand. Here is a little preview of what's to come so you can make plans to join us and be the envy of all your friends!
Like this article? You may also be interested in Top 5 Attractions Worth the Trip in 2018.