In Lake Lure & the Blue Ridge Foothills, it's a year of Milestone Anniversary Celebrations
Lake Lure, N.C. – From the town's founding 90 years ago to the 30th anniversary of the "Dirty Dancing" movie that was largely filmed here, plus two splendid hotels celebrating milestone birthdays, 2017 marks an exciting year in the fabled story of this region's history.
As you plan your visit to Lake Lure and Blue Ridge Foothills, here is a round of anniversary highlights to ensure that you have the "Time of Your Life" this visitor season.
For a complete list of milestone celebrations in Lake Lure & the Blue Ridge Foothills, click here: www.visitncsmalltowns.com/events.
Two Historic Hotels Celebrate Milestone Birthdays
Whenever a new hotel opens, travelers clamor for its shiny new rooms and state-of-the-art tech. But, as anyone who has ever frequented the historic hotels of the 1927 Lake Lure Inn and Spa in Lake Lure and the Esmeralda Inn in Chimney Rock Village knows, there is something to be said for staying at these revered and lovingly restored properties, both of which are celebrating milestone anniversaries this year.
Whether surviving such issues as war, recession, fire or changing management, both hotels have gracefully persevered to stand the test of time.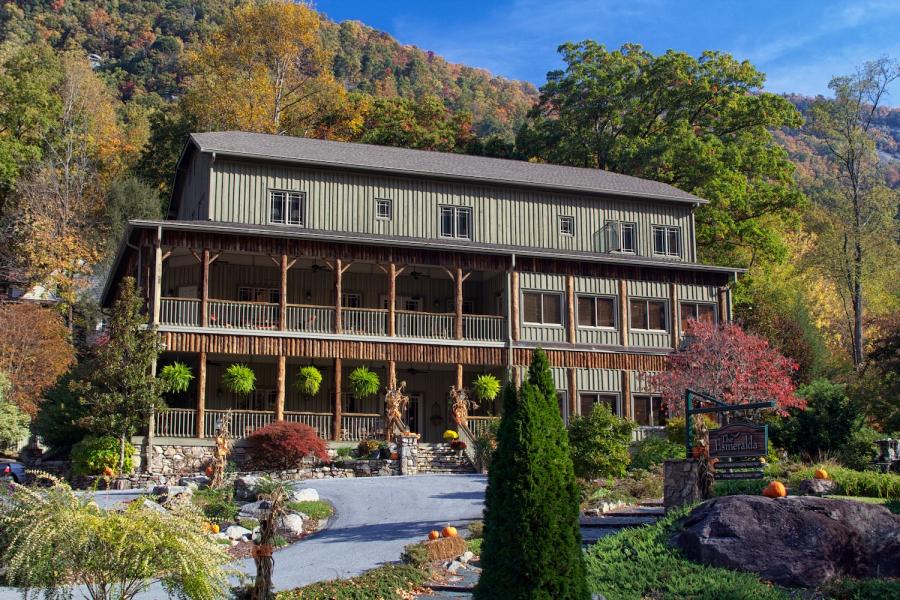 The Esmeralda Inn & Restaurant – 125th anniversary
Before there was Lake Lure, there was The Esmeralda Inn, one of the oldest businesses in the region's Hickory Nut Gorge.
With a history that began in the stagecoach era, Colonel Tom Turner built The Esmeralda Inn in 1891, opened its doors in 1892, and then had to start all over 25 years later when fire destroyed his creation in 1917. Named for Frances Hodges Burnett's novel-turned-screenplay, The Esmeralda's namesake became the longest running play on Broadway in the 1800s, a foretelling fact to the legacy that the inn itself would build despite many changing circumstances.
As motion pictures became a booming enterprise, silent movie stars used The Esmeralda Inn as both accommodations and film set. Among those who set up camp were Mary Pickford, Clark Gable, Gloria Swanson, and Douglas Fairbanks, to name a few. The script for "Ben Hur" was completed by author Lew Wallace in room number nine. When the Inn was rebuilt in the 1997 followed a second tragic fire, the lobby floor was created using the famous floor upon which Patrick Swayze and Jennifer Grey shared their final dance in "Dirty Dancing," which was filmed in neighboring Lake Lure.
Throughout this year, The Esmeralda Inn celebrates its 125 years of housing motion picture makers, film stars, writers and travelers from around the world.
While much has changed for The Esmeralda Inn over the years – various owners, occupants and disasters – it has achieved no small feat in reaching its milestone 125th anniversary. Learn more about this important landmark and its milestone anniversary at theesmeralda.com.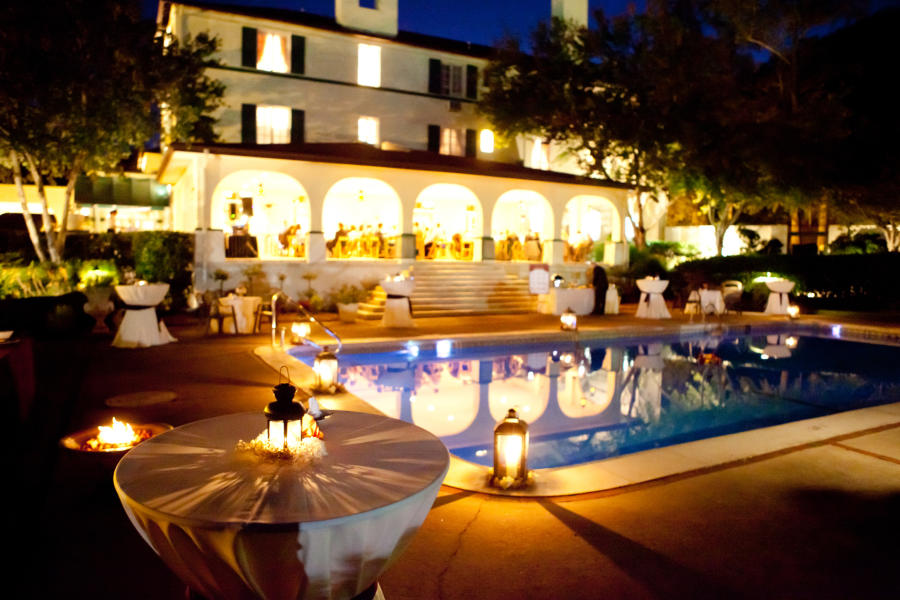 The 1927 Lake Lure Inn and Spa: 90th Anniversary
Anchored as a stately bookend across from the community's public beach sits a mainstay of Lake Lure's history, the 1927 Lake Lure Inn & Spa. Started in 1926 and opened in 1927, the Inn took on the same Mediterranean style architecture complete with the same red tile roof that adorns other structures in Lake Lure.
Today, the 1927 Lake Lure Inn & Spa is part history and art gallery, part town center, part wedding destination, and part central community hub for all who enter. That is exactly as its current owners, George and Hope Wittmer, would have it.
They envisioned a hotel that was warm and inviting, yet true to the history that surrounds it. "This truly is the community's hotel," said Chris Patrick Bryant, hotel ambassador. "Our desire is always to impart this special sense of place for everyone here in the community."
The hotel has recently undergone a significant restoration project that returned the flooring in the lobby to its original grandeur. It had been covered by carpet for many years.  As a favorite local's destination, the Moose & Goose Lounge with its extensive collection of old hotel signs is worth checking out. It, too, has undergone recent renovation efforts.
The hotel also houses an impressive collection of original upright disc music boxes, along with a museum-like array of bronze and marble statues, oil paintings, Lake Lure memorabilia, and period furniture and lighting.
Over the years, famous guests have included Emily Post, F. Scott Fitzgerald and President Franklin D. Roosevelt. Much in need of rest and relaxation after World War II, the Army Air Corp also leased the Inn for its pilots and airmen.
Learn more about their anniversary celebration at Lakelure.com.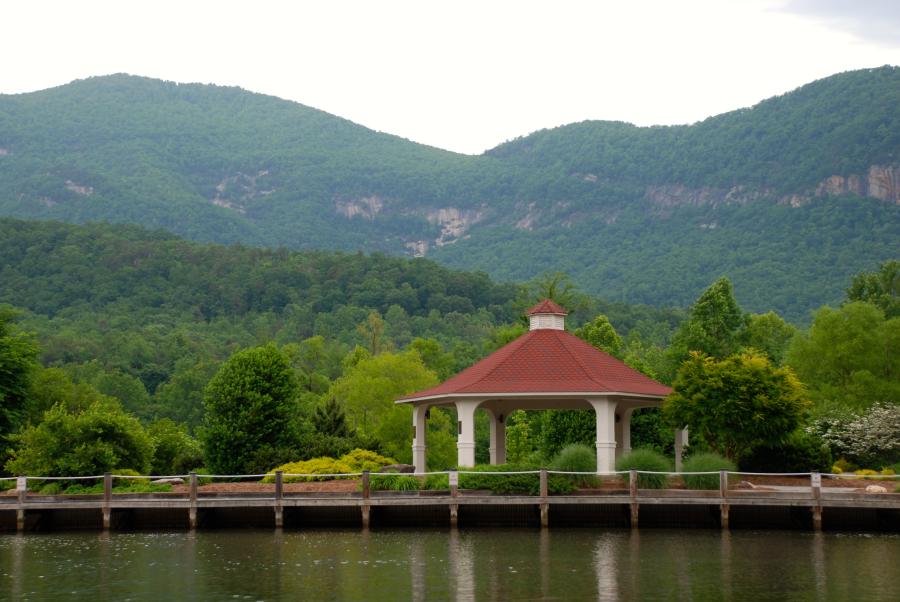 Town of Lake Lure & Lake Lure Dam: 90th anniversary
As historic towns go, Lake Lure is just a kid. But, turn back a few pages before she became an international tourism destination and you'll learn that Native American Indians and later European settlers discovered her rugged beauty long ago.  And had it not been for one ambitious visionary in particular - Lucius B. Morse, founder of Chimney Rock Park - Lake Lure itself would have never been realized. 
This part of Rutherford County was first settled by Europeans around 1760. Even then, as is the case today, they found a place with majestic mountain ranges, striking landscapes of granite outcrops, lush, hardwood forests, abundant fish and wildlife, and roaring waterfalls.
Of course, back then there was no "Lake Lure." That came much later. The story of how the man-made lake and the town came to be, simply cannot be told without its inextricable connection to what is today Chimney Rock State Park.
With the towns of Lake Lure and Chimney Rock Village so closely tied together, we've spread the story of our unique history across both communities. It's a fascinating narrative of uncompromising vision, perseverance and foresight, and one best told through the interpretive displays found at the Lake Lure Welcome Center, the 1927 Lake Lure Inn & Spa, and the Old Rock Café in bustling Chimney Rock Village. In all of these places, you can marvel over beautifully restored photographs, original maps, videos and documents that recount the rise, fall and rise again of Lake Lure, Chimney Rock and Hickory Nut Gorge.
To see the splendor of the lake, the Inn and the dam, definitely take our Lakeview driving tour. It starts at the Welcome Center in Lake Lure next to the Flowering Bridge and takes you on the quieter, winding roads around the lake and offers not only natural vistas, but a peek at some of the homes, farms and ponds that grace this area. The tour also includes a drive over the historic hydroelectric dam, which impounded the lake all those years ago.  Discover more at about Lake Lure, then and now, at vistncsmalltowns.com. https://www.visitncsmalltowns.com/things-to-do/tours/driving-tours/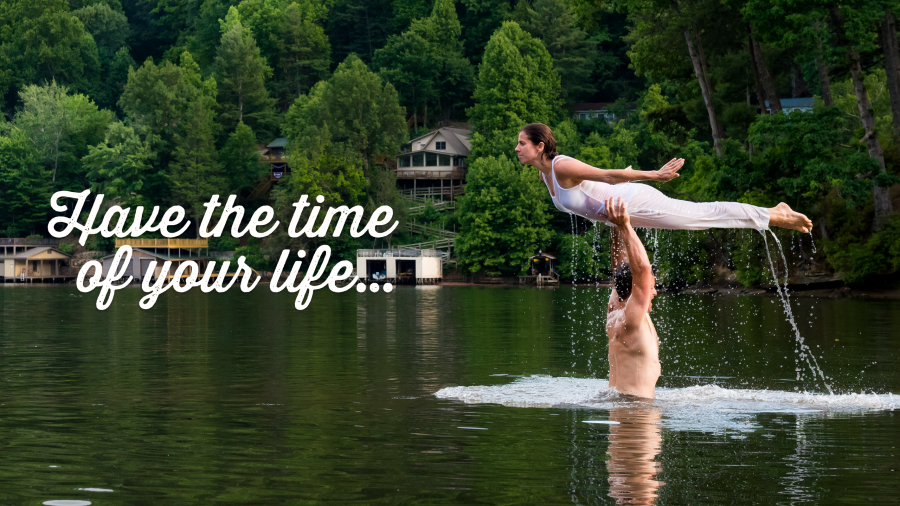 8th Annual Dirty Dancing Festival – Celebrating the 30th Anniversary of the Iconic Movie
It's hard to believe it has been 30 years since Baby and Johnny captured the hearts of people all over the world through the movie, "Dirty Dancing."  From timeless songs, well-honed dance moves, love and passion, fans of every age love to experience the memories year after year.
The annual festival by the same name makes that possible, said Co-founder and Lake Lure resident Michelle McConnell Yelton. "The movie touches people on so many levels that I think it just has this very special and timeless feel to it, and that always comes out when we have the annual festival at Lake Lure."
To help celebrate the movie's 30th anniversary, the festival will feature live music, an open dance floor, shag dance competition, dance performances and lessons, watermelon games for the Pancreatic Cancer Action Network, arts & crafts vendors, and of course the Lake Lift Competition - in the lake! Food and beverage vendors will be onsite. Plus a beer, wine, cider and spirits garden.  Tickets are already going fast for this two-day event Aug. 18-19th.  Get yours at dirtydancingfestival.com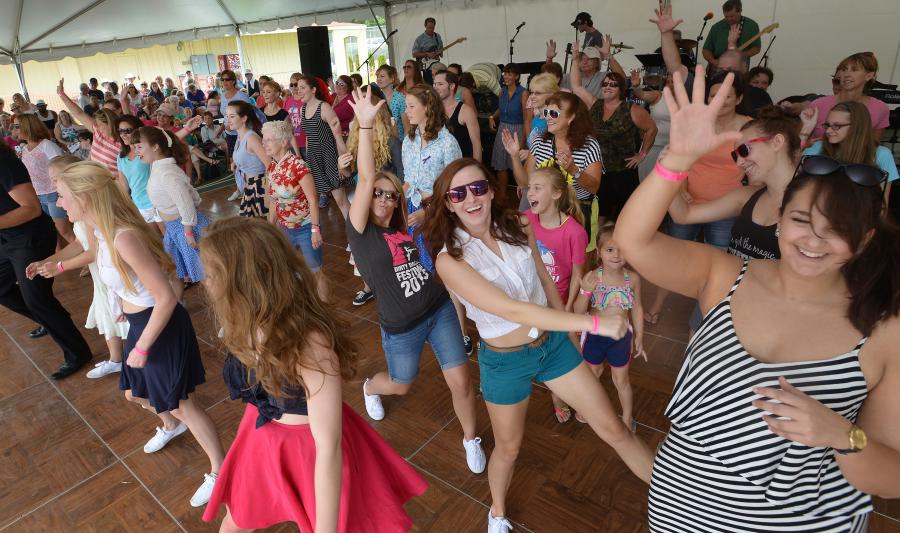 Other Milestones to Celebrate in Lake Lure & the Blue Ridge Foothills this year:
The Town of Rutherfordton celebrates its 230th anniversary. As the home of American's first one-dollar gold coin, and the first post office and newspaper in Western North Carolina, a legacy of historical firsts were made in this quaint small town. Learn more at www.myrutherfordton.com.
Chimney Rock at Chimney Rock State Park Celebrates its tenth year as an official North Carolina State Park this year. Having been in the Morse family since its founding in 1902, the Park celebrate its 'statehood' this year with special events in the Park. Get more information at chimneyrockpark.com.
Bubba O'Leary's General Store and Outfitters, a mainstay of Chimney Rock Village, is also celebrating 25 years in business this year. From its old wooden floors and bottled cokes to its high quality line of outdoor clothing and gear, the business has been in the O'Leary family since opening its doors in 1992.  Learn more at bubbaolearys.com.