The romance of Valentine's Day is hard to resist, but the stress of the past year has left a lot of us feeling less than romantic. If you're yearning for an intimate celebration this year that's full of exhilarating experiences, alluring sights, and idyllic moments, Rutherford county is the perfect spot to refresh your romantic nature -- foothills-style.
Storybook Lodging
If history with oodles of ambience is a lodging must, you'll adore the Firehouse Inn in Rutherfordton, The 1927 Lake Lure Inn & Spa, or The Esmeralda in Chimney Rock Village. Each one is a charming, heady experience in its own right. The Firehouse Inn is a beautifully restored 1925 town hall and firehouse that takes bed and breakfast elegance to an entirely new level. Old Hollywood history abounds at The Esmeralda, complete with a decadent past that includes 1920s and 30s film stars like Mary Pickford, Gloria Swanson, and Clark Gable, and their romantic Winter and Valentine's specials include options like discounted room rates, hot stone massages, or in-room champagne and roses with a candlelit dinner for two. As the site of many notable scenes in the hit movie Dirty Dancing, The 1927 Lake Lure Inn & Spa offers picturesque nostalgia complete with an on-site award-winning spa and delectable dining. All 3 are mere minutes from local dining, shopping and hiking, so your only dilemma will be lodging location style.
Indulgent Dining
Both The Esmeralda and The 1927 Lake Lure Inn & Spa have fantastically sumptuous on-site restaurants with spectacular views. If your version of romantic dining is casual featuring mountain views with a side of tropical flair, the Geneva Riverside Tiki Bar and Grill's island-style bar food will definitely delight your senses. Looking for a relaxed atmosphere with plenty of downhome charm? Gregorys Original in Rutherfordton is a local favorite that offers everything from soups and salads, to hand-cut steaks and pasta dishes, and Amendment 21 is the perfect option if comfort food served up in a sports bar atmosphere is just what the doctor ordered.
Romantics that appreciate good wine and live music will love Burntshirt Vineyards Tasting Room & Bistro. Their "southern winery cuisine" can be paired with customizable wine tasting options -- all served with an incredible panoramic view. If your romanticism is more of a "brewed" experience, then Hickory Nut Gorge Craft Brewery will absolutely put a thrill in February's winter chill. Any way you "dine it", it's a perfect way to enjoy romantic dining bliss.
Relax & Rejuvenate
Embrace your inner romantic glow with a massage or treatment at The Esmeralda Spa. They offer multiple packages that can be combined with lodging or local activities and are sure to remove the stress from your romantic weekend planning. The Irongate Spa at The 1927 Lake Lure Inn and Spa offers body, hair, and nail treatment packages which include everything from aromatherapy wraps to massages and mani/pedi combos that take relaxing indulgence to a whole new level. The Rumbling Bald Spa & Salon in Lake Lure offers a menu of luxurious wraps, facials, body scrubs, and hair and nail treatments that offer rejuvenation and relaxation no matter what you choose.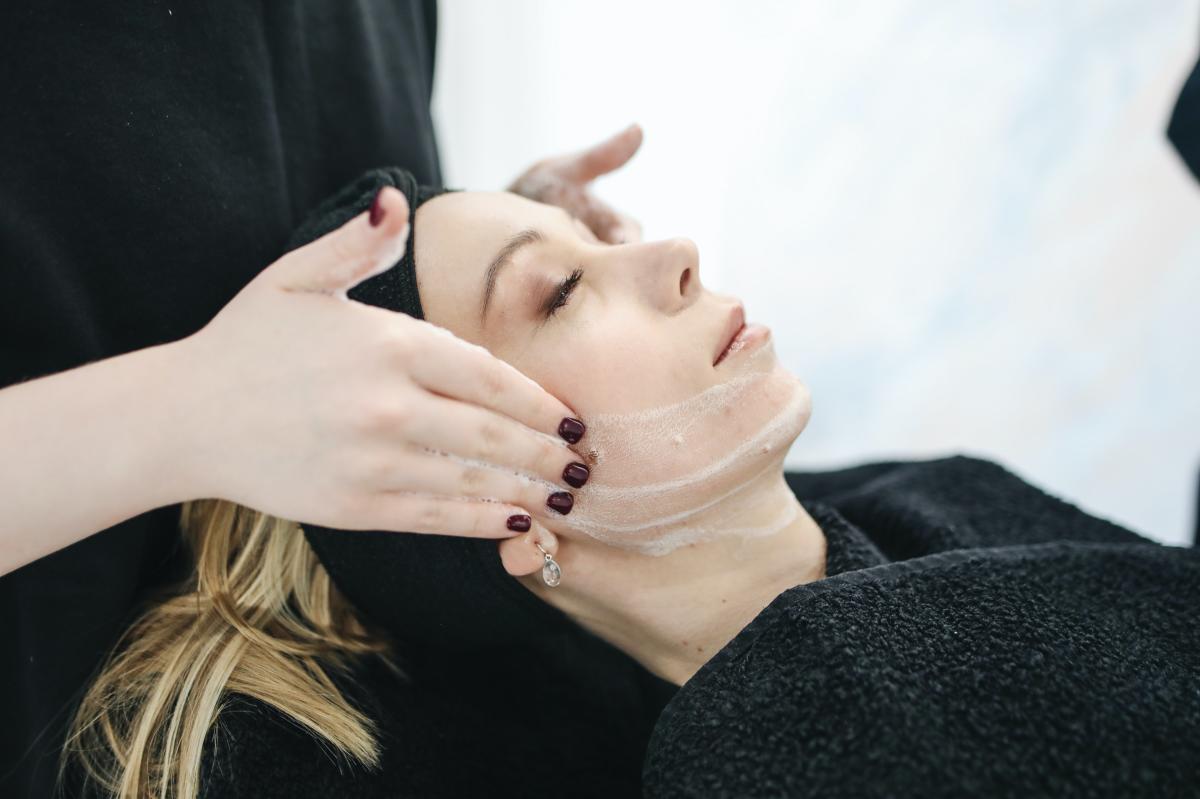 Searching for a customized facial experience that will get your natural glow reignited without breaking the bank? Blake's Spa in Forest City offers heavenly facials and skincare services at hellishly reasonable prices. All of their products are medical-grade and most are available for purchase on-site or online, so you can keep that glow going long after the day is done. They even have perfect Valentine's Day gifts like heart-shaped essential oil bath bombs or their 'Skincare Love Bundle.'  All 4 spas offer phone and online bookings for ease & convenience, so regardless of which spa or treatments you select, you'll feel pampered and spoiled from head to toes.
Exhilarating Activities 
The foothills are known for their beautiful hiking trails, and Rutherford county has some of the best around. If a scenic hike is the perfect accompaniment to your romantic getaway, there are multitudes of possibilities to fit the bill. Looking for less footwork in your romantic adventure? Cedar Creek Riding Stables and Riverside Riding Stables offer multiple trail ride options that will make you feel just like Jim and Jessica in The Man from Snowy River. Prefer to snuggle up while driving through a nature-filled feast for the eyes? Take advantage of one of the area's many scenic driving tours along the foothills that are sure to delight all of your senses. If you're wishing for a "tour" that gets you out of the car and literally tasting history, be sure to indulge yourself in a local vineyard tour. Many of our region's vineyards are open to guests and all offer a sumptuous taste of North Carolina winemaking lore. 
Romance is in the Air
This Valentine's Day, don't let mundane stress get you down. Treat yourself to a decadent getaway with the charm and indulgence that only the North Carolina foothills can offer. Rutherford County holds the romantic memories of your dreams -- no matter what your version of "romance"! We can't wait to see you soon!