The chill of winter may still be hanging around with this season's "global weirding" weather, but here in the North Carolina foothills we've got cozy options for melting the ice from your winter blues. If you're searching for a relaxing getaway that will take your outlook from blah to bright, Rutherford county is the place to be.
Relax
Every traveler has their own version of 'relax'. Here in Rutherford county, we've got something to fit the bill for every definition of the word. Does the dream of a historically quaint B&B cause your tension to ebb? The Firehouse Inn in Rutherfordton, or The Olivewood Inn in Forest City both offer incredibly beautiful bed and breakfast rooms in elegantly renovated 1920s settings.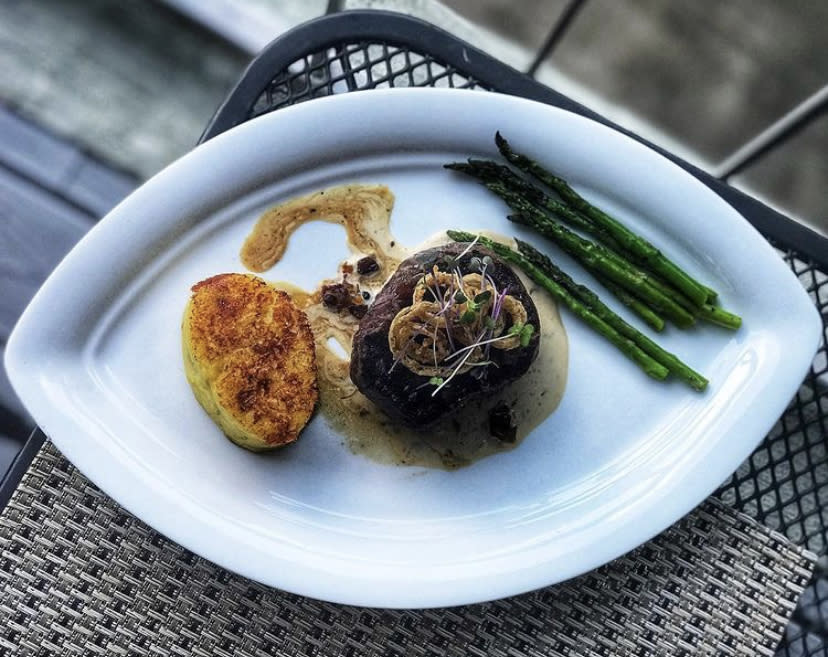 Is a hotel or resort full of amenities the ultimate salve for your stress? The 1927 Lake Lure Inn & Spa, and Chimney Rock Village's Esmeralda Inn are both historically artistic and unequivocally charming. Rumbling Bald Resort in Lake Lure is another incredibly relaxing, amenity-filled option that also offers activity packages in addition to its serene surroundings. 
If you'd rather unwind amid the beauty of Mother Nature, why not rent a treetop cabin at Yogi Bear's Jellystone Park and Resort? They're fully stocked with amenities and the views simply cannot be beat! If a cabin closer to the ground is more your style, the VisitNCSmallTowns website has hundreds of options -- it'll be impossible not to find something that sings "perfect relaxation location"!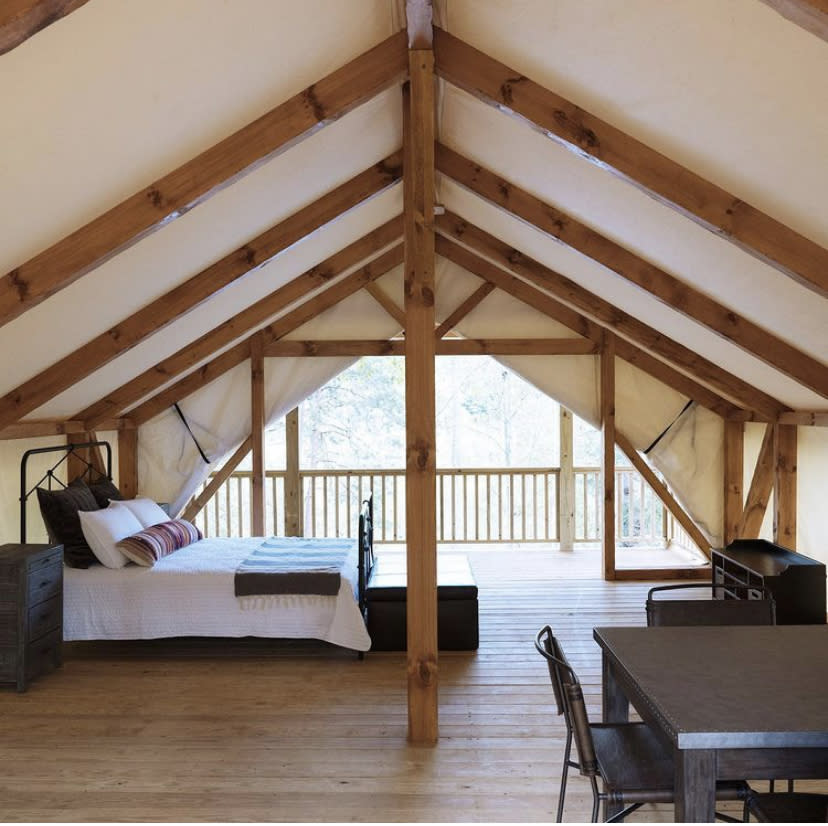 Refresh
There's nothing like a few hours of pampering to refresh yourself and soothe the stress from your system. Blake's Spa in Forest City offers completely customized facials and skincare services that'll definitely take your complexion from winter-weary to wonderfully luminous. While you're there be sure to spoil yourself in Blake's small town apothecary-style store with any of their skincare and essential oil products -- they'll keep that springtime glow going long after your session is complete.
If a day of total body indulgence is in order, the Irongate Spa, Esmeralda Spa, and the Spa & Salon at Rumbling Bald all offer luxurious treatments and packages including massages, wraps, scrubs, and facials. Many of their packages can even be combined with lodging or activities, so be sure to check their websites for details -- 2 birds, 1 stone, Stress Gone!
Revive
There's nothing quite like a breathtaking view to lift the spirits and revive the senses, and the hiking trails at Chimney Rock State Park offer views that take 'breathtaking' to a whole new level. From the magnificent 404-foot waterfall that is Hickory Nut Falls, to the 75-mile panoramic view from atop the 535-year old monolith of Chimney Rock; hiking these trails really will be the 'moments that take your breath away'!
If you prefer to revive your senses with a tour that thrills the taste buds, then a scenic tour of the region's local wineries is a perfect way to spend the day. If your taste runs on the Defiant side, you'll find a tour of Blue Ridge Distillery, the home of Defiant Whiskey, a feast for the senses.
Speaking of a 'sense-ual feast', a stroll along the Lake Lure Flowering Bridge will inspire your senses on every level. Celebrated as the largest Sensory Garden for the Blind and Visually Impaired in North Carolina, this incredibly beautiful, volunteer-upkeeped oasis is part of Lake Lure's Town Center Walkway that journeys past Morse Park to Lake Lure Beach and is considered a Living 3D Mural on the Appalachian Mural Trail.
Restore
Fantastic eats are always a perfect way to restore the body. The Esmeralda Inn offers a exquisitely historical atmosphere with indoor or outdoor dining and a locally sourced menu that's been rated one of the best in the foothills. If you prefer your scenery waterside, be sure to check out the truly charming Veranda Restaurant at the 1927 Lake Lure Inn & Spa, or for a more casual waterside experience, the Geneva Riverside Tiki Bar and Grill.
If your version of restorative dining is simply a relaxing cup of coffee or tea, Small Town Coffee Roasters or Main Street Coffee and Ice Cream in Rutherfordton, and Howl Coffee Company in Forest City are the perfect local small town haunts in which to kick back and watch the world go by.
Rejuvenate Yourself
There's no better place than the North Carolina foothills to relax and revive your system. Cozy up in our small towns and feel the warmth of good old fashioned hospitality and charm. It's a fact; Rutherford county will have you feeling refreshed and restored before you can say 'icebreaker'. We can't wait to see you soon!