Lake Lure, North Carolina is best known to visitors for the remarkable, panoramic sights seen from every direction. Whether you are on the lake, in the village or within the mountainside, there's a scenic picture waiting to be captured. Seize the moments that will be remembered for a lifetime and explore these fantastic options for dining with a view.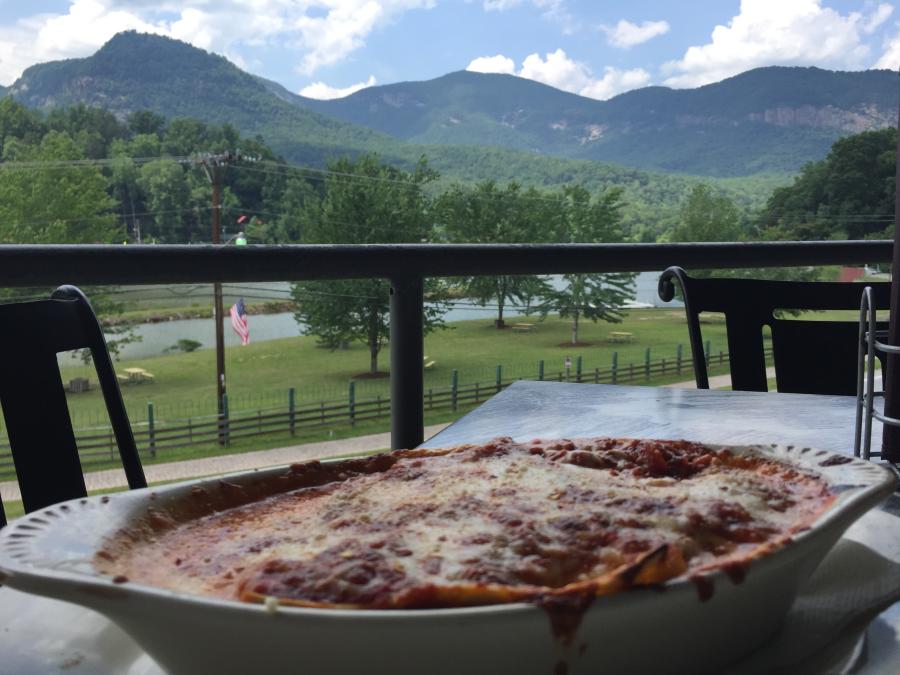 LA STRADA AT LAKE LURE
Proudly serving North Carolina for over 40 years, La Strada at Lake Lure brings generations of family recipes and ownership from New York to the stunning resort town. Serving a menu of extraordinary dishes for everyone's unique tastes, visitors will find baked and sautéed pasta, N.Y. and Sicilian style pizza, fresh seafood, chicken and steak. It is an easy decision whether to dine inside or out as breathtaking views can be seen from every table. Towering over Lake Lure Beach, there's a covered patio with a stunning overlook of mountain backdrops including a distant view of Chimney Rock State Park.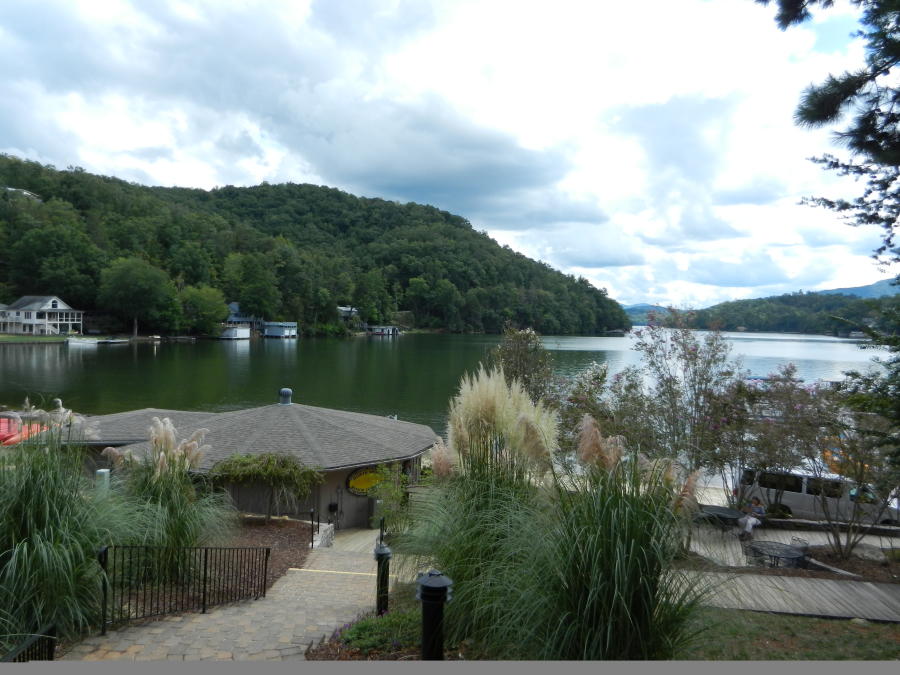 LEGENDS ON THE LAKE, RUMBLING BALD RESORT
With an emphasis on fresh food, quality ingredients and house-made dishes, Legends on the Lake delivers a casual dining experience inspired by innovative fare. The lively vibe provides families and friends a fun encounter to kick back and enjoy a variety of dining options alongside alluring views of the lake and beach. Sit inside or out on the terrace perched over the lake. Choose to eat light anytime with their extensive pub-style appetizer menu or fill up on specialty pizzas and Stromboli's with house-made dough and sauces, seasonal salads, sandwiches and fresh seafood.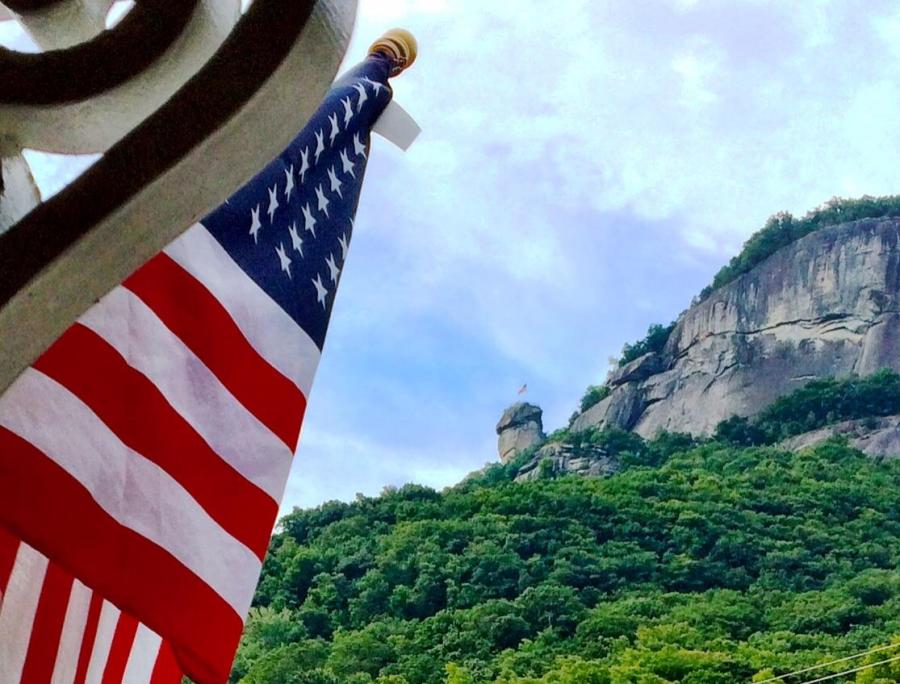 MEDINA'S VILLAGE BISTRO
Centered in the heart of Chimney Rock Village, Medina's Village Bistro is a quaint, family and dog-friendly restaurant that will welcome you with a smile at every visit. Dine inside or sit on the open patio and take in the amazing sites of Chimney Rock State Park and surrounding vistas. Most popular for their gigantic, warm cinnamon rolls and the red pepper and smoked gouda cheese soup, you can visit them for breakfast, lunch and dinner.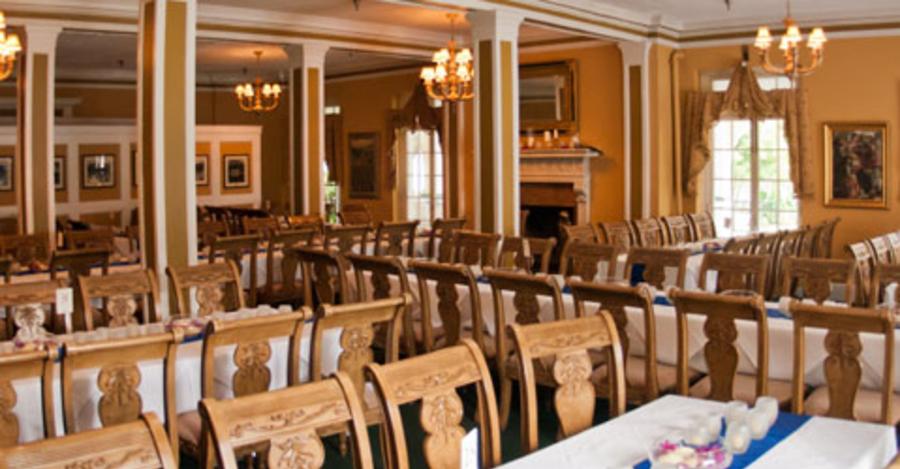 THE VERANDA RESTAURANT
Looking for that special place the locals like to go to for dinner? This is the spot! Located in the iconic 1927 Lake Lure Inn & Spa, Veranda visitors will love the beautiful views of the lake and mountains while they dine. With friendly staff and impeccable service, you'll impress your taste buds with a variety of popular dishes including Hand-Cut Filets, Pan-Seared Trout, Truffle Fries, Baked Escargot, and even Burgers and Flatbreads. If you are visiting over the weekend, be sure not to miss their Sunday Brunch!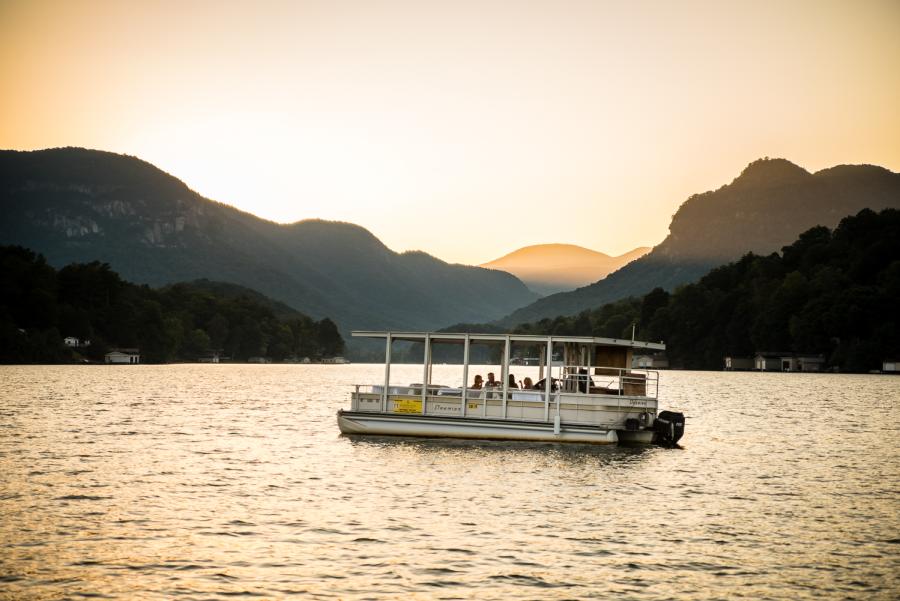 BOAT CRUISE AT RUMBLING BALD RESORT
Tuck yourself away from it all on a majestic lake cruise by Rumbling Bald Resort. Offering a lunchtime and late afternoon wine cruise, you'll experience quiet coves and expensive scenery surrounded by the backdrop of the Hickory Nut Gorge. The wine cruise includes a chef's cheese and charcuterie platter for the tour. Indulge in a dockside wine tasting before choosing the perfect flavor to savor along the voyage.
If you enjoyed this culinary experience, be sure to visit our "Taste of the Carolinas" Foodie Tour to find even more local picks that will tickle your taste buds.