The end of 2020 is (finally) near and you're probably searching for the perfect way to celebrate the bright beginning of a brand new year. In Rutherford county there are a host of options that will keep the festive feelings going long after the old year ends!
Where to Stay
There's no shortage of options for incredible lodging in Rutherford county. And since many of the towns are within a few minutes' drive of each other, there's really no way to go wrong!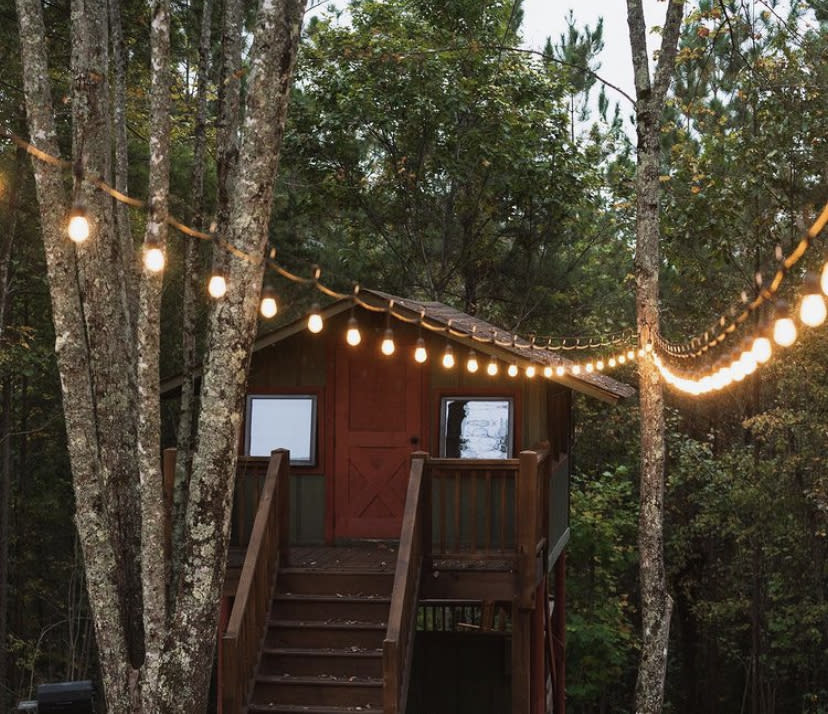 If a picturesque mountain cabin seems like the perfect option for your new year's festivities, you'll find multitudes of options in Chimney Rock, Lake Lure, Bostic, and Ellenboro. A quick search on the VisitNCSmallTowns website will offer up a number of fabulous options to fit almost any budget. Lakeside cabin with a view more your style? Check out the Lake Lure and Hickory Nut Gorge areas to find a number of charming waterside getaway hideaways.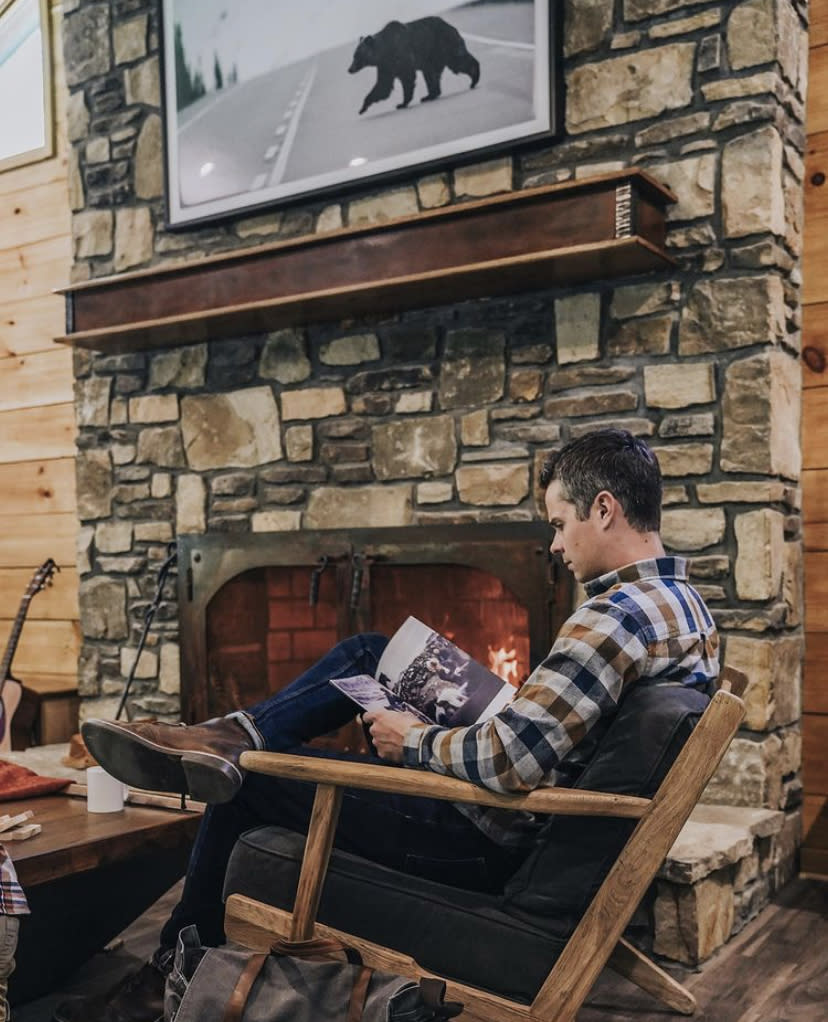 If your journey isn't complete without the amenities of a hotel, motel, or bed & breakfast inn style atmosphere, check out the historic Esmeralda Inn, the Broad River Inn, and the Chimney Rock Inn in Chimney Rock, or the Geneva Riverside Inn, the Grafton Lodge, and the Willowbrook Inn in Lake Lure. The Firehouse Inn and the Carrier Houses Bed & Breakfast in Rutherfordton are always great bets, and all offer relaxingly quaint atmospheres that will ring your new year in right. If you want to go even more posh, resort options like the Rumbling Bald Resort, or the 1927 Lake Lure Inn & Spa will help you bring in your new year in the lap of luxury. 
For those that would rather watch the old year fade away from under a blanket of stars, there's plenty of options for camping .. or glamping! Try the Hickory Nut Falls Family Campground in Chimney Rock, the Foothills Family Campground or the Orchard Park Campground in Forest City, or Yogi Bear's Jellystone Park Campground in Bostic. 4 Paws Kingdom Campground in Rutherfordton is always a perfect option if your four legged best friend will be ringing in the new year by your side.
Things to Eat & Places to Be
December 31st may bring on the world's traditional new year's countdown clock, but in Rutherford county, New Year's is far from ordinary. 
The holiday lights displays ring in the new year brightly in Forest City, Rutherfordton, and Spindale, so if all you want for New Year's is a sparkling festive atmosphere, you can't go wrong in these foothills towns. Many of the local restaurants also offer New Year's Eve dine in or take out dinner specials, perfect for grabbing a bottle of bubbly and toasting the season's bright new beginnings.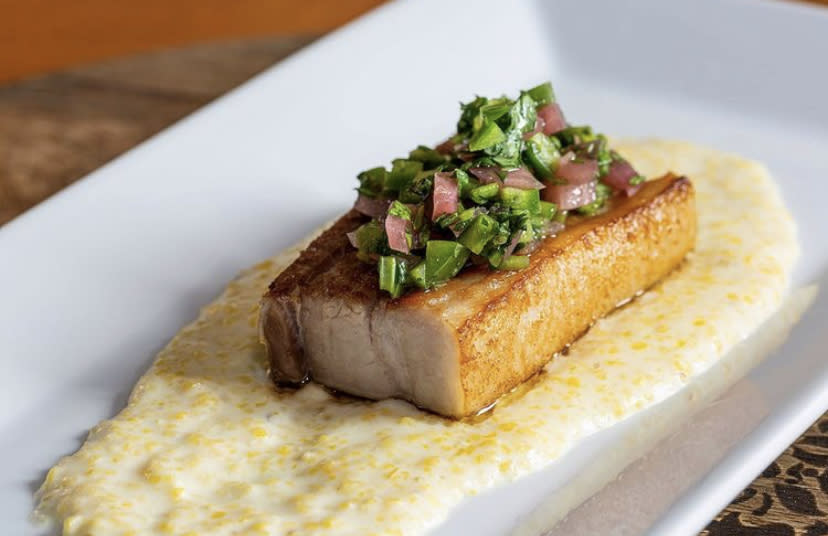 In Lake Lure and Chimney Rock great cuisine abounds! The Esmeralda will offer New Year's Eve dinner seatings at 5 pm and 8 pm, while Legends on the Lake, and LaStrada at Lake Lure have fantastically festive menus available for dine in or take out. Burntshirt Vineyards offers a wonderful a la carte menu that pairs beautifully with their superb wine selection. The already spectacular view while dining from any of these restaurants is made even more festive with Lake Lure's Annual NYE Fireworks Show, so your most difficult choice will be which direction to look!
If a bit of bracing outdoor activity is exactly what your new year needs to be merry and bright, then get your inner polar bear ready for a Brrr-rific good time! Lake Lure's New Year's Day Polar Plunge will be held from 10 am until 2 pm with the "Plunge" taking place at noon. Brace yourself for a fantastic day of beach bonfires, beverages, local food and drink specials, and even a costume contest with your chance to say "Buh-BYE" to 2020 with a bracing dip in frigid mountain waters!
Need to soothe the stress out of your system as you watch the old year fade away? The Spa at Rumbling Bald and Irongate Spa at The 1927 Lake Lure Inn are both accepting reservations for spa services on New Year's Eve and New Year's Day. Looking for activity that's a bit more family-oriented? Chimney Rock State Park will host their final Winter Break Family Animal Encounter of the season on Friday, December 31st at 2 pm. Meet some of the park's most engaging 'Animal Ambassadors' and say goodbye to the old year while experiencing breathtaking views from atop one of nature's most awe-inspiring peaks.
No matter whether you prefer traditional dining and champagne toasting, or unique outdoor thrills and chills, Rutherford county has just the ticket to make your new year one to remember. Don't delay! Make your reservations today for a spectacular New Year and start 2021 off with sparkling fresh memories that will last a lifetime.