While visitors and long-time fans already know that Lake Lure is an amazing mountain lake getaway, this charming Western North Carolina town located in the Blue Ridge Mountains was officially named the "Best Mountain Lake Getaway 2016" by OfficialBestOf.com. To commemorate this honor, Lake Lure will be featured on a half-hour segment of Official Best of the Carolinas 2016.
Click here to watch a video of Lake Lure.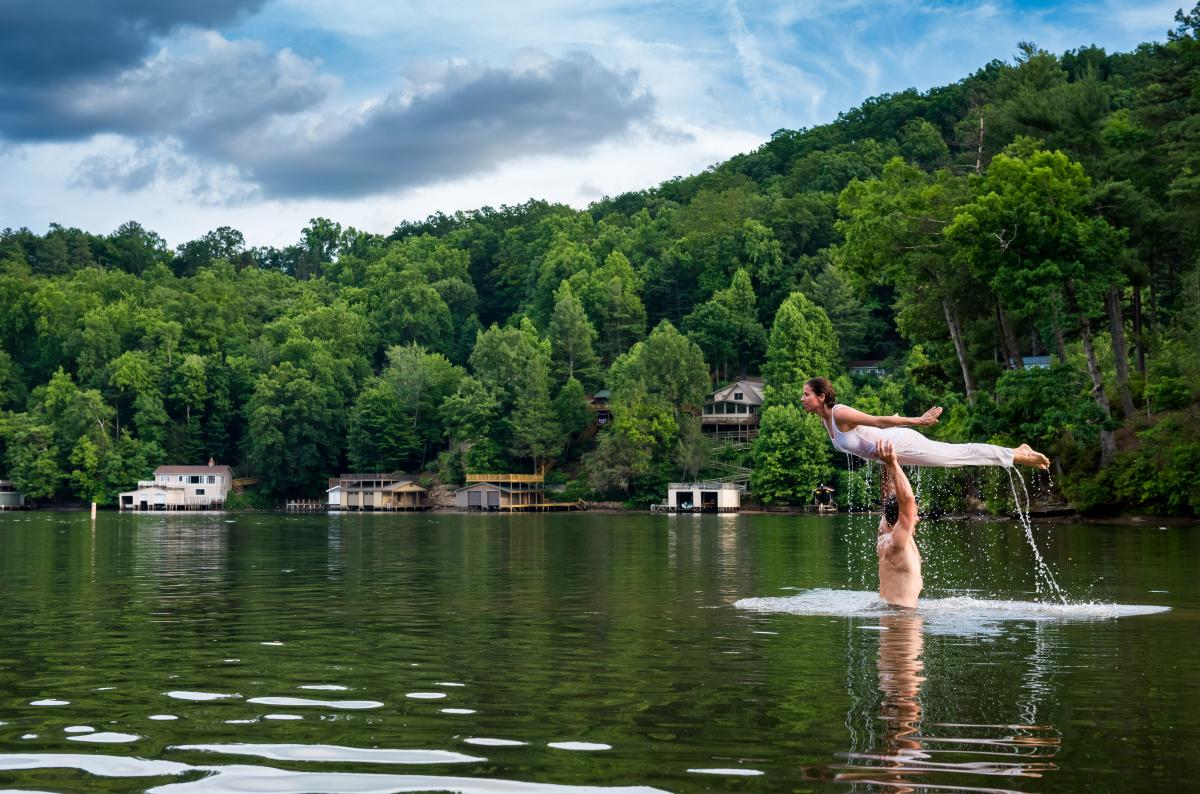 Brett Allen, executive producer of Official Best Of, said that Rutherford County's Lake Lure is an "absolutely amazing vacation and daytrip getaway." Video footage was also contributed by Frantz Photography.
This is the second time that OfficialBestOf.com has recognized Rutherford County as a great destination for visitors. In 2008, Chimney Rock at Chimney Rock State Park was named "Best Scenic Park."
"While we may be a little biased about the many amazing treasures we have here in Lake Lure and the Blue Ridge Foothills, it's always nice to receive these kinds of official accolades as it helps us share with others just what a special place this is to visit," said Don Cason, executive director of Rutherford County Tourism Development Authority.
Located in Hollywood, C.A., Official Best Of studios and researchers across the country spend at least two months per show compiling a collection of the very best attractions and destinations in each state.
Once the research is complete and destinations are selected, a show is produced and aired. One distinction that sets Official Best Of apart from many other travel sites is that it does not accept advertising on either its television shows or its website. The selection of attractions is by merit, and lesser-known, but worthy attractions are given the same attention as famous ones.
The TV shows and the website www.OfficialBestOf.com offer a great resource for those planning a vacation, day trip or outing for residents within a state and across the country. There are plans to eventually cover all fifty states and several countries.