Reserve a seat and spend your food obsessed getaway in a destination filled with accomplished cooking, from inns and lodges to resorts and one-of-a-kind surprises, our list has your fine cravings covered.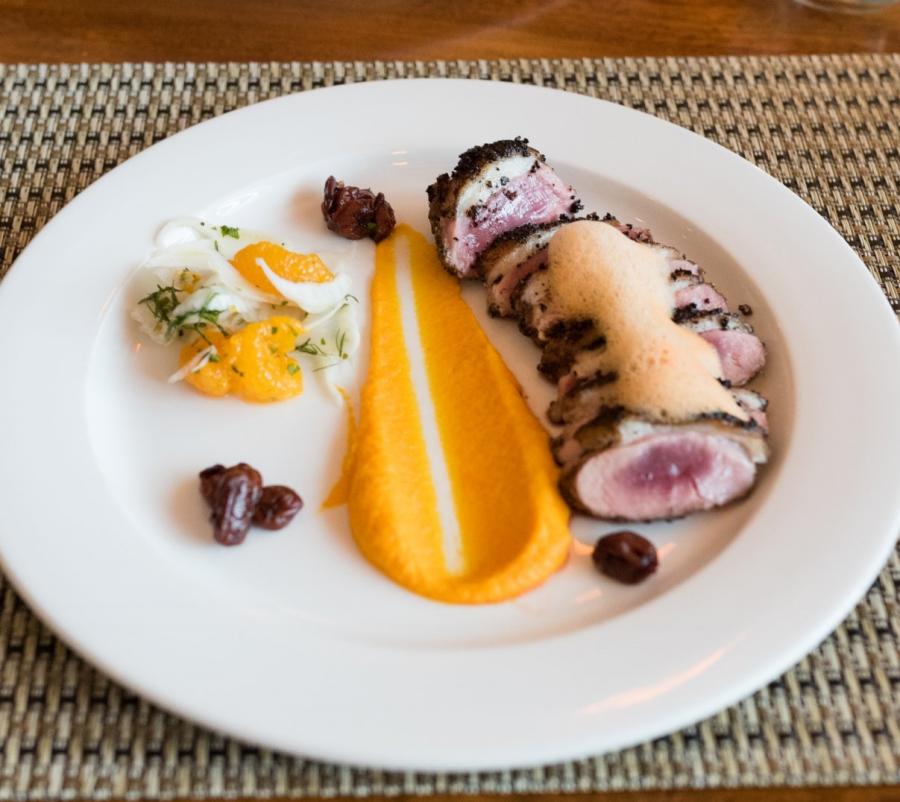 Restaurant @ the Esmeralda Inn
The 1892 historic inn brings the outside in with a unique, rustic style of nature reflecting the mountain scapes, rushing river and state park that surrounds the property. Inside sits a dining experience designed to inspire and delight patrons with exceptional service, innovative cuisine and fine wines. Executive Chef Chinn has created an array of tantalizing items including tasty shrimp and grits spring rolls, certified angus filet, duck three ways and ginger soy salmon. Visitors can get a front row seat to the action at the Chef's Table, a private table in the kitchen where groups can watch as the chef prepares their specially selected meal. In addition, visitors can take part in the hands-on cooking classes or host a private event for a variety of occasions.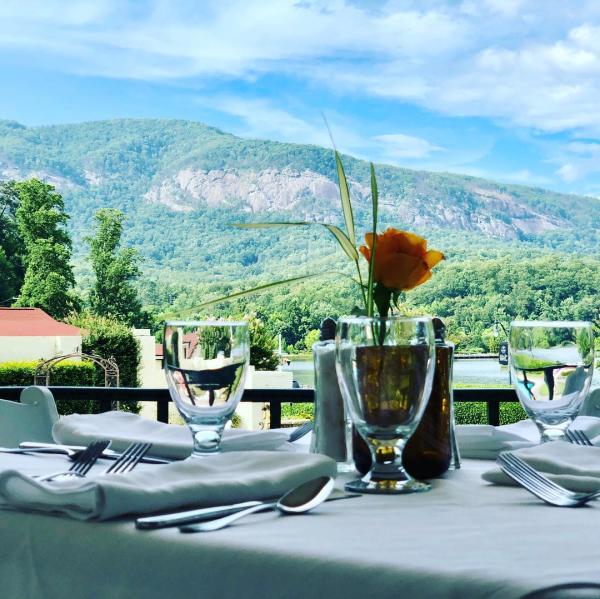 Veranda Restaurant @ Lake Lure Inn & Spa
Take your dining experience to the next level at the Veranda Restaurant located inside the vintage style 1927 Lake Lure Inn & Spa. The adventure begins with a spectacular setting in the center of town offering luxury indoor seating and a gorgeous terrace with lakeside views and dining under the stars. The chef-constructed menu offers exquisite signature dishes that emulate the elegance the restaurant is known for providing. Start your encounter with a specialty martini, one of the most noted recommendations by tourists and locals, while you peruse the menu. Then, sit back and pamper your taste buds as you indulge in a fine selection of appetizers, seafood, steak and lamb paired with one of their stylish wines.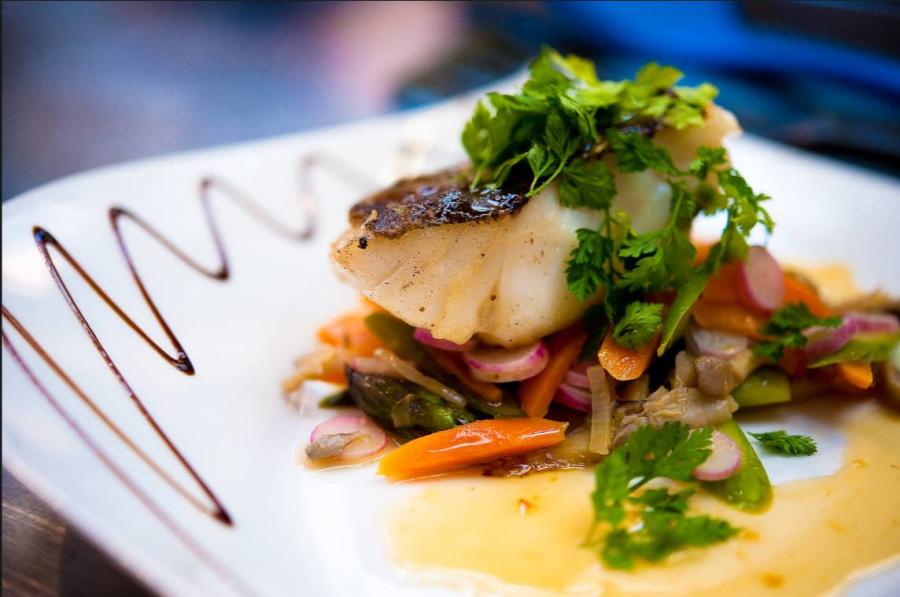 Tree Tops Restaurant @ Lodge on Lake Lure
Dine under the shadows of foliage amidst breathtaking natural beauty at Tree Tops Restaurant. Located inside the lakeside retreat at the Lodge on Lake Lure, guests can dine inside or al fresco on the veranda overlooking the lake with panoramic views of the Hickory Nut Gorge. Featuring a relaxed, rustic haven, diners will relish in a menu boasting a French flair by Chef Phillippe, presenting seasonal cuisine that includes locally sourced produce, meat, bread and cheese from the area's notable farms. Reservations are encouraged.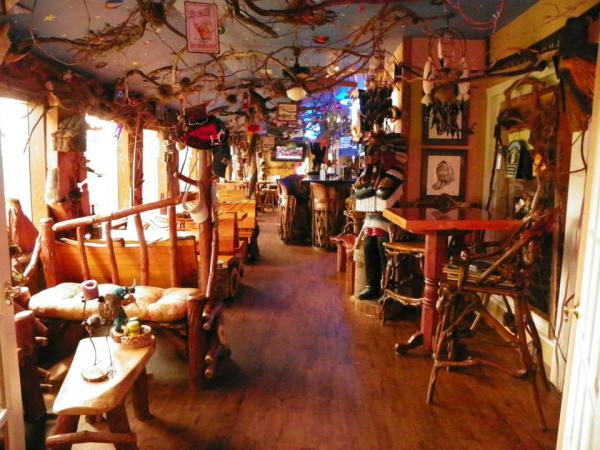 Luna Del Sol @ Apple Valley
One of Lake Lure's best kept secrets, Luna Del Sol is a hidden gem, located along the beautiful Apple Valley golf course at Rumbling Bald Resort. Come see what all the fuss is about as patrons rave about the charming and entertaining decor and scrumptious Italian/American fare. The locally run establishment will make you feel at home with cozy indoor and outdoor seating, plus a quirky bar area where drinks, live music and events captivate guests. You'll be impressed by the diverse menu from gourmet seafood and pasta dishes to pizza and burgers.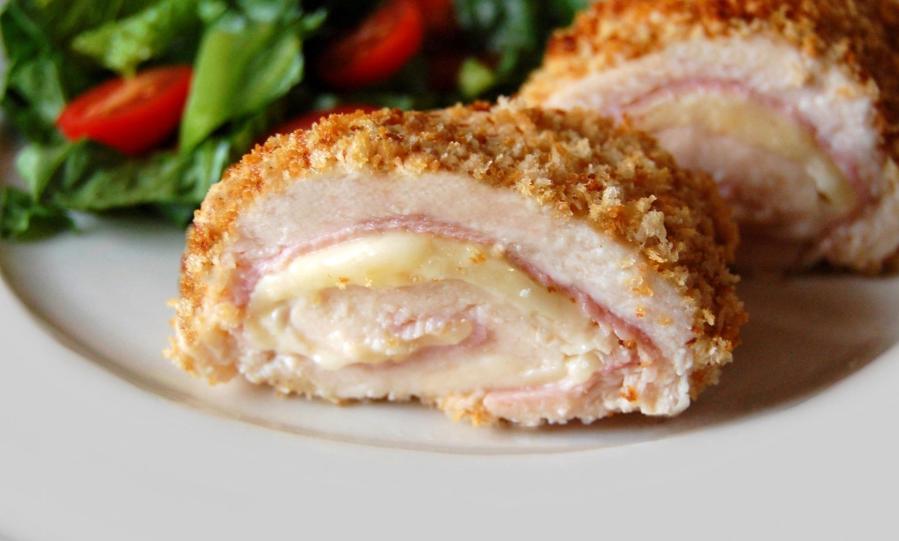 The Garden Cafe @ Gardenwoods
The Garden Cafe, located at Gardenwoods home, decor and gift shop in Rutherfordton, is an enchanting find that provides guests and travelers with the finest in breakfast, lunch and weekly dinner specials. Surrounded by local works of art, you will savor the generous portions made from regional, quality ingredients in the comforts of the dining room or outside on the covered patio. Satisfy morning cravings with their classic breakfast entrees including the superb biscuits and gravy, stuffed french toast and eggs Geona. If you are passing through at lunch, fill up on the premium black angus burger, portobello mushroom sandwich or garden fresh salad. The weekly Saturday dinner specials are announced on their Facebook page, so be sure to check in advance and plan your next dinner stop to this lovely venue. 
If you enjoyed this culinary experience, visit our "Taste of the Carolinas" Foodie Tour to find even more local picks that will tickle your taste buds.