American Independence Day is full of family gatherings, cookouts, and activities that can only be enjoyed in the great outdoors; but for many of us, the most exhilarating part of this national holiday is (of course) the fireworks! From exploding stars that illuminate the night sky, to showering sparks that create seemingly magical images in a kaleidoscope of colors against a backdrop of inky darkness -- fireworks bring about memories of excitement and beauty that no other display can quite match. Here in the North Carolina foothills, experiencing the sight of these magical man-made lights is an experience like no other.
2021 Fireworks Displays
McNair Field, Forest City:
There's nothing quite so American as baseball. As a game, baseball may be partially attributed to every outdoor game involving a ball and a stick since the 1600's, but the sport didn't truly begin to evolve into a national pastime until the 1790's when the small town of Pittsfield, Massachusetts had to issue a statute prohibiting any from "playing base ball" within 80 yards of the town meeting house in order to protect the newly installed glass windows. Fast forward more than 200 years, and baseball is an American sport legend borne of small towns, historical players, and fan adoration. Pair that with a healthy dose of post-game fireworks set against the North Carolina foothills' night sky, and you've got one of the most classic Fourth of July celebrations in the nation.
When:
Post-Game July 3rd & 4th
Where:
McNair Field, Forest City, NC
Get Tickets:
Forest City Owls game July 3rd or the Rutherford County Outlaws game July 4th
Rumbling Bald Resort, Lake Lure:
What do you get when you combine an award winning, Hollywood-worthy resort with incredible food, views, and activities? You get the Independence Day Weekend Festivities at Rumbling Bald Resort. This year the resort's fireworks display will be held on Saturday, July 3rd, but the entire weekend is dedicated to exciting events including a golf cart parade, beachside marshmallow roast, and, since Rumbling Bald and the Town of Lake Lure alternate their fireworks dates, you get the opportunity to see an incredible nighttime display over the Blue Ridge Mountains two nights in a row!
When:
July 2nd - 4th
Where:
Rumbling Bald Resort, Lake Lure, NC
Book Your Spot:
RumblingBald.com 
Lake Lure Beach, Lake Lure:
The annual Lake Lure fireworks event is an experience you'll never forget. No matter whether you watch from a lakeside beach blanket, a picnic-perfect park point, or relaxing amid the wonderfully quaint shops and eateries of town center; this pyrotechnics display is Americana at its finest. You can even take your sensory experience to the next level by immersing yourself in the scents and sights of the Lake Lure Flowering Bridge. Known as the largest sensory garden for the blind and visually impaired in North Carolina, taking in a sparkling fireworks display from this vantage point will definitely be a memory for the ages!
When:
July 4th
Where:
Lake Lure, NC
Learn More:
Additional July Events & Activities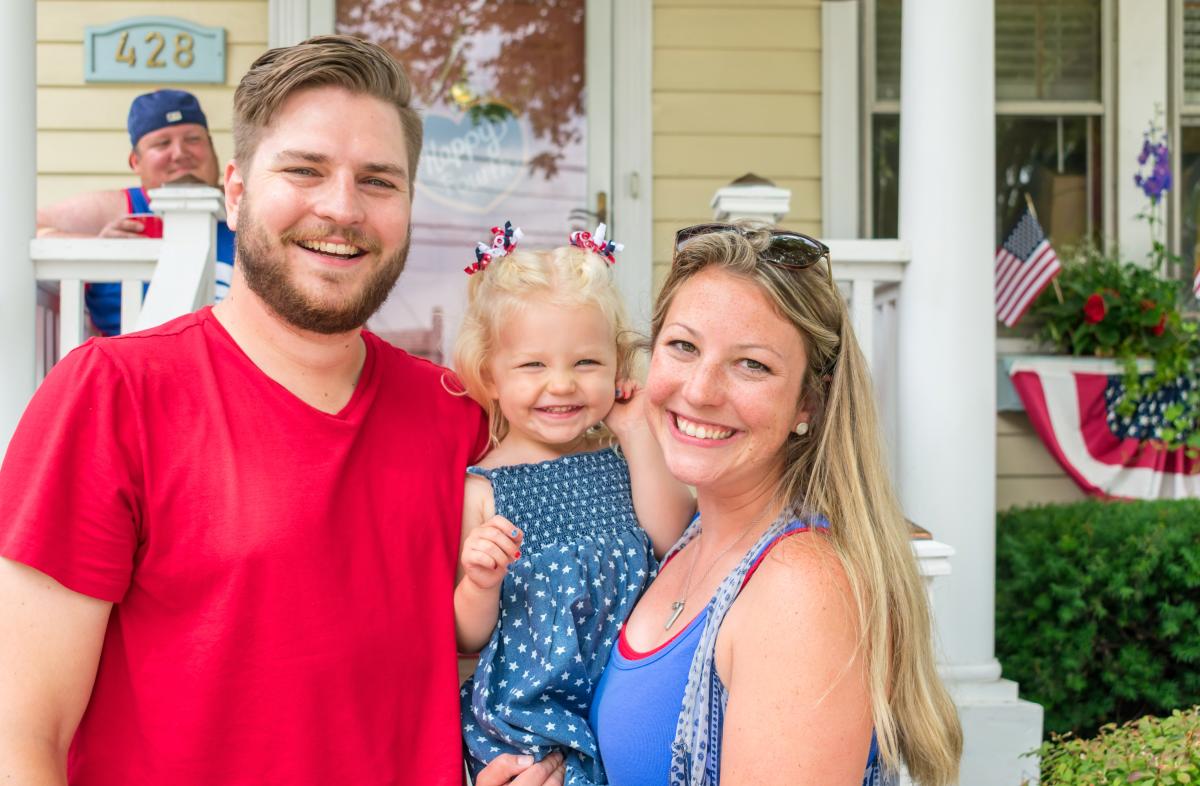 Rutherford County Pop-Up Farmer's Market:
If you love the idea of local cuisine, produce, artisan wares, and demos under a single outdoor "roof", then you'll adore exploring the Rutherford County Farmer's Market. Held on Friday evenings in Rutherfordton, and Saturday mornings in Forest City; this wonderfully eclectic market experience is the epitome of family friendly fun meets open air market paradise.
When:
Fridays 4 PM to 7 PM in Rutherfordton, & Saturdays 8 AM to 12 PM in Forest City
Where:
Forest City, NC and Rutherfordton, NC
Learn More: 
Town of Rutherfordton Pop Up Farmers Market
Food Art & Brew:
The Rutherforton Food Art & Brew event (FAB Fridays) was begun in the spring of 2020 by local businesses to create a thriving environment of art appreciation, while shining a spotlight on the lesser known areas of Rutherfordton and their revitalization efforts. The event is now back in action and held the 2nd Friday of each month on Central Street, which runs parallel to the town's famed Main Street. Local artisans, street buskers, live music, innovative food trucks, and even an immersive black light forest at the new Wondermint Studios join this eclectic monthly event. It's definitely one that's not to be missed!
When:
the 2nd Friday of each month
Where:
Central Street, Rutherforton, NC
Learn More:
Rutherfordton Food, Art, & Brew
The Many Faces of Chimney Rock" Photo Contest:
If capturing the unexpected through a camera lens is one of your favorite parts of exploring the outdoors, then hightail it on over to Chimney Rock State Park for their monthly photo contest. July's theme is The Many Faces of Chimney Rock. From humans to animals to rock and vegetation formations, the opportunities for showcasing a creative twist on photography skills are endless.
When:
July 1st - July 31st
Where:
Chimney Rock State Park
Learn More:
More Than Just A Day's Adventure
The small towns of Western North Carolina are ripe with local food, fun, and frivolity -- foothills style! It's always easy to make a long weekend or week-long adventure out of your ideal July outings. One swift search on the Visit NC Small Towns website and you'll find more options than you can imagine for your perfect lodging, noshing, and even activities; regardless of season! Come on out and experience the small towns and friendly, old fashioned charm of Rutherford county -- we can't wait to make summer memories with you soon.