Goofing Off. It's always a family favorite pastime! Here in the Blue Ridge Foothills of Rutherford county, family-fun definitely collides with adventure and excitement. From scavenger hunts along mountain trails, to beachside games, water adventures, and mining for lost treasure -- no matter whether you're traveling with your relatives and kids or your "chosen" family, our small towns are made for memory-making.
1: The Great Woodland Adventure Trail at Chimney Rock State Park introduces kids to Grady the Groundhog, the Park's animal ambassador. Follow Grady's signs or a park guide along this educational trail where hikers can jump as far as a spider, play spot the salamanders, or name statues of birds of prey "soaring" above. Kids can even register for a free TRACK Trails pass so they can log their adventures and earn fun prizes. But Chimney Rock isn't just about the kids. Both the young and the young at heart will enjoy hikes like the Hickory Nut Falls Trail, the Four Seasons Trail, or the Outcroppings Trail. Thrill in the excitement of standing at the base of a 404-foot natural waterfall, or get an eagle's eye view of the gorge from atop a 535-year old monolith. The park even hosts monthly amateur photography contests if you're interested in taking that scavenger hunt to the next level. It's scenic beauty, family-fun, and learning adventures all wrapped in one mountainous package!
2: It's a bird! It's a plane! -- actually, it's adults and kids zip lining through the forest. At Canopy Ridge Farm in Lake Lure, their adventure tours last about 1 ½ hours and reach speeds of up to 35 mph across gorges, along hillsides, and over water. You can even rent a UTV and spend an hour exploring their 60 acres of forested terrain. Ranked one of USA Today's 10 best aerial adventure parks, this is the go-to spot for memory-making of the high-flying kind!
3: Riding horses is always a favorite pastime in the Blue Ridge Foothills. Cedar Creek Riding Stables offers trail rides, gem mining, and even fishing if you bring your own gear and fishing license. Riverside Riding Stables offers pony rides, one-hour trail rides, and two-hour river rides – yep, prepare to get wet!­ – and three-day/two-night overnight pack trips. Either way, it's the ultimate horsing-around mountainside experience!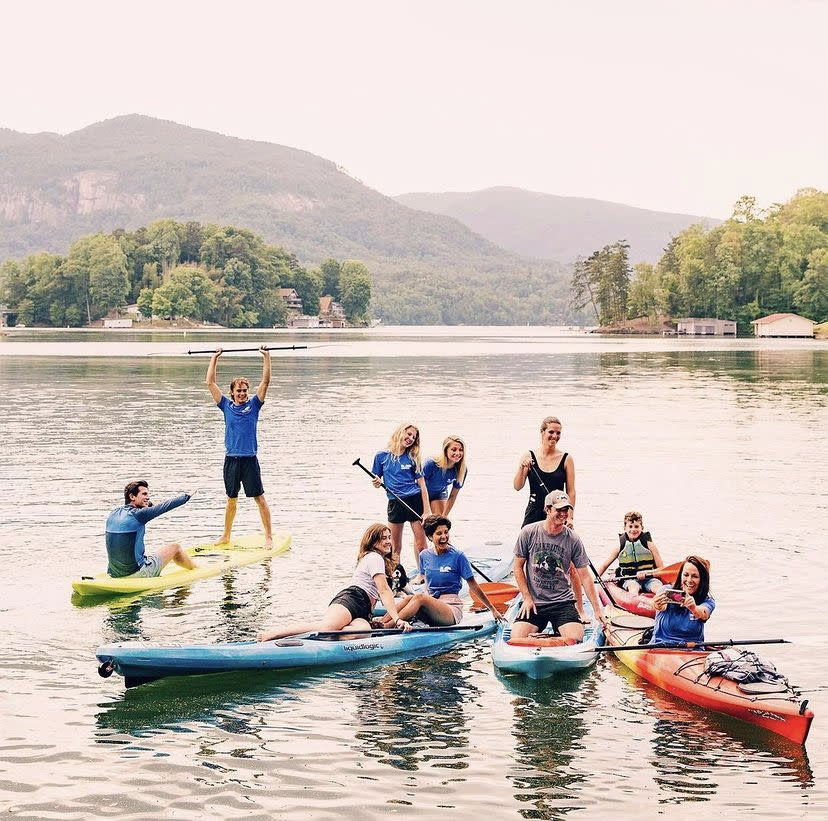 4: Looking for an adrenaline rush of the aquatic variety? Lake Lure Adventure Company has what you need! Their certified ski and wakeboard instructors offer professional instruction for first timers, as well as experienced skiers and riders. Let one of the company's boat drivers take you and your family on a speed boat for some epic tubing. You can also rent a pontoon boat or kayak, water ski, or go wakeboarding or wake surfing. It's a splashing good time you won't soon forget!
5: If your idea of goofing off includes peaceful relaxation, then a covered pontoon boat tour of Lake Lure with Lake Lure Tours is an absolute must. Their one-hour boat cruise covers 27 miles of pristine shoreline. Learn about the history, culture, and landmarks of the area; you'll even get to see on-location sites of where the hit movie Dirty Dancing was filmed. The tours are handicap accessible, and private charters and boxed lunch cruises are also available. It's a beautifully relaxing way to bask in mountainside beauty.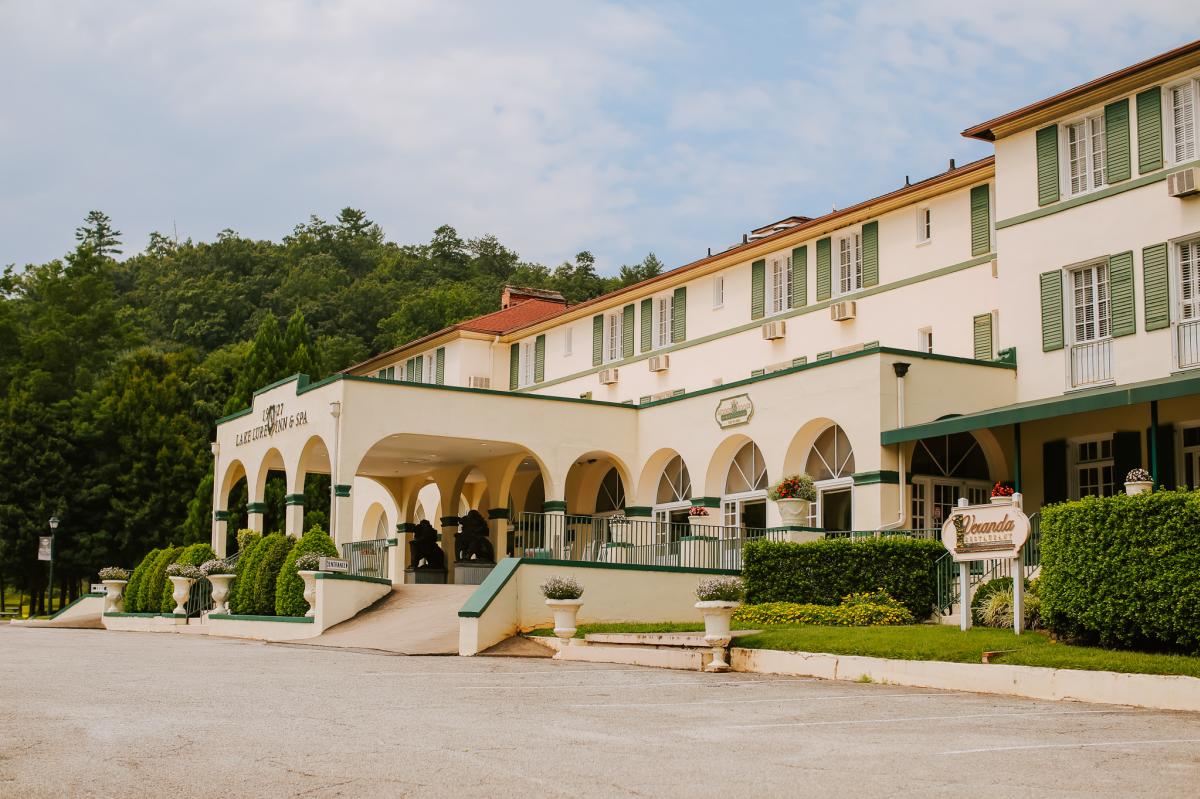 6: Beach or bust! That's the motto at The Beach at Lake Lure. Located across from the 1927 Lake Lure Inn & Spa, this is the area's only public access beach and it's the perfect place for sandcastles, beach volleyball, and picnicking. The Beach also boasts a water park complete with two water slides, water cannons and water buckets -- because water games are guaranteed to unleash the inner child in all of us! The Beach at Lake Lure is open Memorial Day through the summer season and a nominal admission is charged. Kick off your flip flops and enjoy a day of sand and lakeside fun!
7: Indulge your inner pirate and search for treasure! Broad River Gems & Mining Co. in Rutherfordton has riverside mining, an impressive gift shop, and a 95,000-year-old cave bear skeleton! At Chimney Rock Gemstone Mine in Chimney Rock Village, you're likely to find aquamarine, emeralds, rubies, garnets, quartz, agates, hematite, amethysts and more. You can even try flume mining -- just grab a bucket and belly up to one of the mines' troughs filled with sand and running water. It's a glittering way to spend a day filled with lots of fun and plenty of "buried" treasure!
8: If a day at the park that includes spectacular views and furry family member-friendly activities sounds like your kind of memory making, we've got just the place. Morse Park in Lake Lure offers beautiful views of the Hickory Nut Gorge throughout their 23-acres. The park has four distinct sections: the meadow, the gardens, the wetlands, and the riverside, and includes tennis courts, a basketball court, picnic tables and grills, a playground, paved walking paths and more places to spread a blanket and watch the world go by than you can count! Grab your family and friends (including the four-legged variety!) and relish in a beautiful day by the lake that includes more picturesque photo opportunities than you can imagine.
Seize the Day!
Fun that's exciting and family-friendly, pet-friendly, and kid-friendly isn't that hard to find -- in fact it's only a short car ride away! So come on out and experience some of the best that the NC Foothills has to offer. Riveting views, rollicking good times … it must be Rutherford county.