Lake Lure, Chimney Rock and the Blue Ridge Foothills Await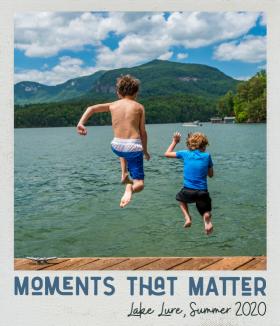 We at Lake Lure, Chimney Rock & the Blue Ridge Foothills, where simple pleasures outshine the digital-age spectacles, sincerely miss you. When you're ready, come back to what you know and make your moments that matter, with us. We hope you are daydreaming of past and future adventures with us.
As you look to plan your next adventure, we hope you enjoy these special postcards that you can download and send to your friends, use as screen savers, and share on social media.