The foothills of NC are well known for spectacular views, exhilarating trails, and unique local artisan works. You can almost hear nature sing as you wander along the byways and paths that traverse across the region's forested splendor. Fortunately, there's a holiday to celebrate exactly that! This July 18th is World Listening Day. Established in honor of Raymond Murray Schafer, an environmentalist and composer who's considered the founder of acoustic ecology, World Listening Day is a unique holiday that celebrates the sounds of nature and the world around us -- not just the sights. 
The Call of the Wild
Birds, grasshoppers, bees, even chipmunks and squirrels; every animal and insect has a unique tune to sing -- if only we choose to listen! Aspiring ornithologists will appreciate the bird watching (and listening) opportunities throughout Rutherford county's many hiking trails and parks. For those who prefer buzzing to chirping, there's nothing like meandering along the Lake Lure Flowering Bridge -- it's a flower-filled immersion for ALL the senses. Chimney Rock State Park is the perfect place to hear the sounds of nature and learn more about them! Their Naturalist Niche series and Summer Animal Encounters explore the park, its wildlife, and their roles in the ecosystem. You can even thrill in the beauty of nightfall with the park's Namaste in Nature events. Check their website for dates, times, and details.
Do Brooks Really Babble?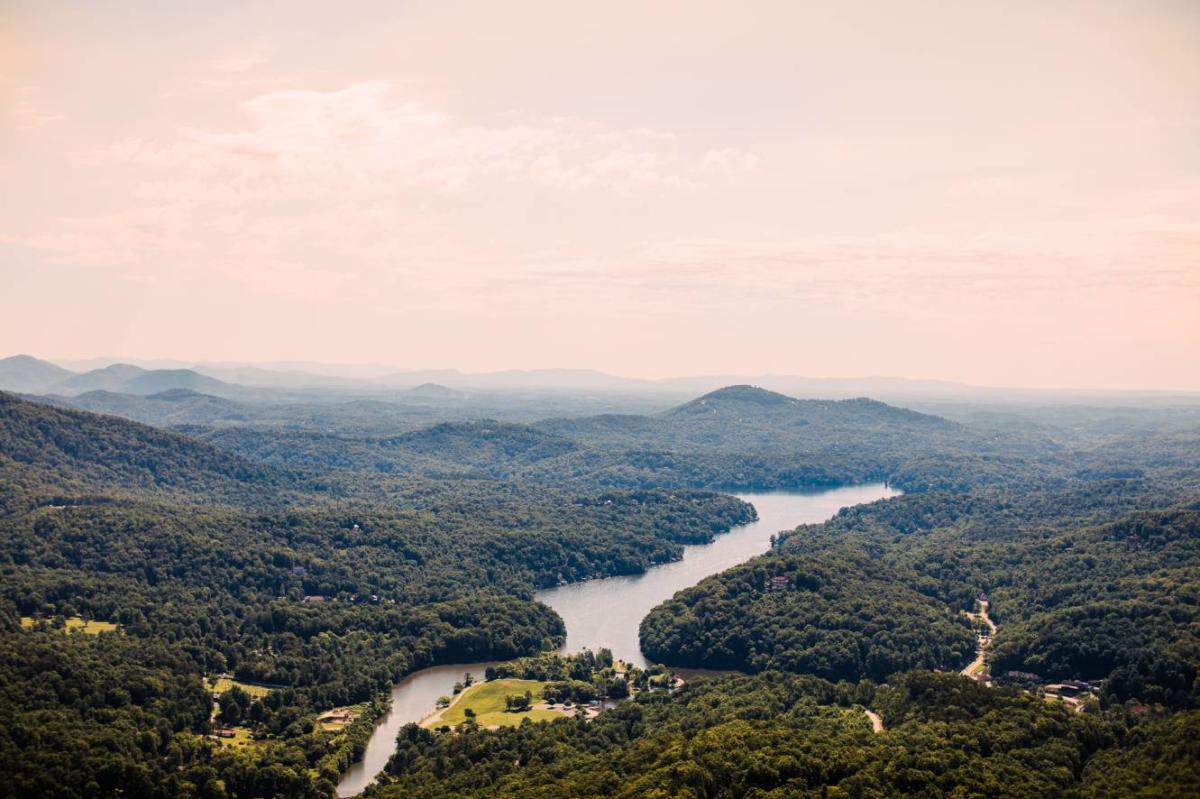 Chimney Rock State Park isn't just home to local animals and insects. Depending on which trail you choose, you'll be greeted by the joyous sounds of gurgling creeks, splashing streams, or even roaring waterfalls. For more rugged, experienced outdoor enthusiasts, the sounds and spectacular beauty of South Mountains Gamelands are a perfect fit. If your pure listening pleasure requires panoramic watery surroundings, meandering along the Rocky Broad Riverwalk with it's playfully rushing water amid picturesque boulders and calm eddys is a perfect case study. And if you're searching for the ideal combination of aquatic stillness and active relaxation, a fishing excursion with The Grandaddy Fly Fishing Experience or Lake Lure Fishing Excursions will definitely fit the bill.
The Sounds of Silence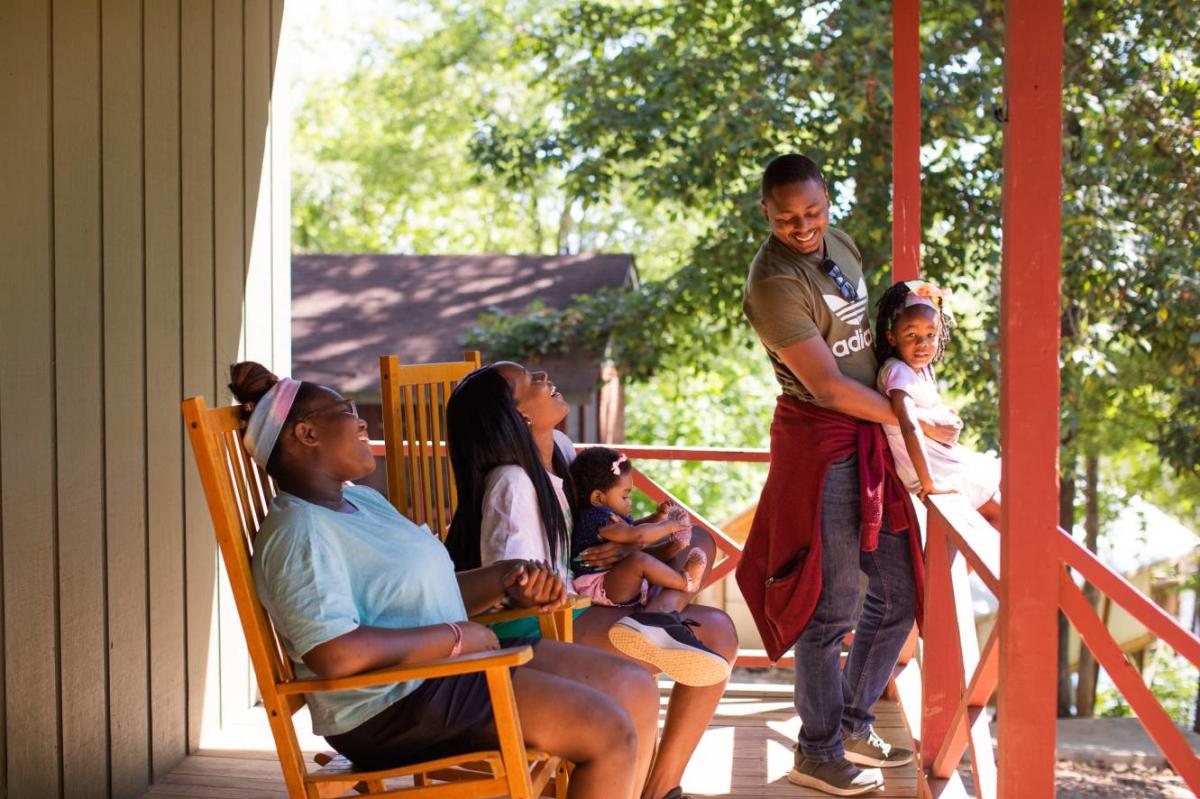 As humans, our busy lives sometimes result in a tendency to only focus on activity; ignoring one of nature's most beautiful gifts -- stillness. Imagine lying in bed entranced by a moonlit sky enveloped in a blanket of stars, or kicking back beside a crackling campfire to admire the shadowy ghostlike outlines of nearby mountains set against a backdrop of sparkling constellations. The campgrounds in Rutherford county offer a myriad of campsites and yurts that can easily make that vision a reality. What about embracing the stillness of early morning as the sun just begins to peek above the mountain tops and the first rays start to dapple the mirror-like stillness of the surrounding lake. Lakeside and mountainside cabins with the perfect porch (or dock!) are easy to find in almost every location and price range to make that early morning stillness yours for the taking.
For Your Listening Pleasure
No matter whether it's embracing the sounds of nature, loved ones' laughter, or getting away from it all to the sounds of silence, Rutherford county is the optimum location to experience the incredible acoustic ecology of the North Carolina foothills. Come on out for a listen! An array of melodious memories is waiting here for you.